Opportunities for operators in the connected home
DESCRIPTION
TABLE OF CONTENTS
RELATED REPORTS
SAMPLE REQUEST
REVIEWS
DESCRIPTION
Author - Stephen Wilson
Strategy report | PPTX and PDF (19 slides) | Fixed Broadband Services
Retail fixed broadband markets are becoming more competitive and high-speed access is no longer a powerful differentiator. Fixed broadband operators of all types, whether incumbents or new FTTP entrants, need to maximise subscriber take-up and ARPU growth in competitive retail markets.
Key questions answered in this report
What are the main opportunities for operators in the connected home segment?
Could operators develop platform-based business models for the connected home?
What are the advantages and disadvantages of offering different services associated with home Wi-Fi such as connected home cyber-security and Wi-Fi sensing solutions?
What is the optimal retail strategy for operators offering services related to the connected home?
How fixed broadband operators can play a leading role in the connected home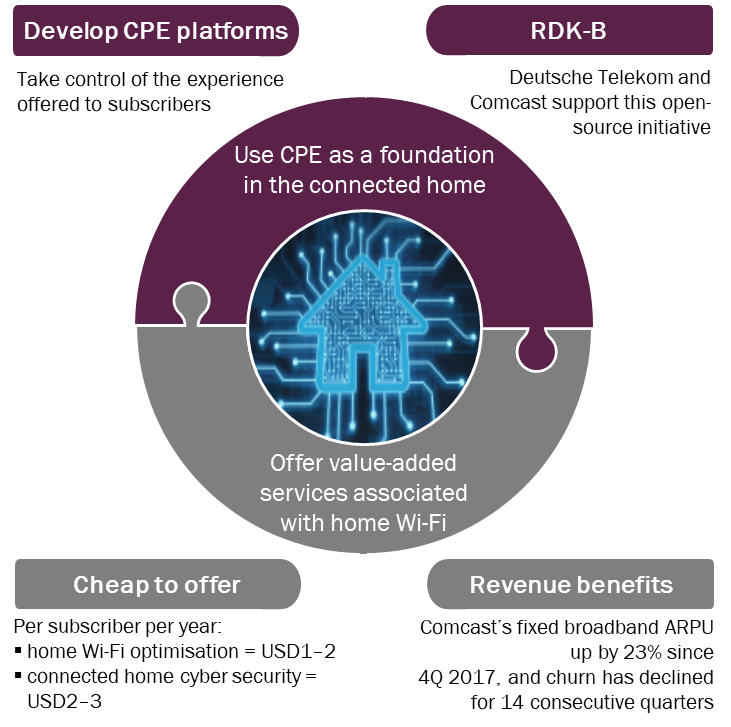 TABLE OF CONTENTS
RELATED REPORTS
SAMPLE REQUEST
Fill The Form For Sample Request
REVIEWS

David Zollinger
Wanted to get the market research reports on Telecom services, went through many market research companies but nothing was found related to our needs. We then went to Aarkstore and told them about our requirements. The team was so enthusiastic and approved our requirements and delivered the reports accordingly. Very hardworking team.
---