5G RAN migration options: economic implications for mobile network operators
DESCRIPTION
TABLE OF CONTENTS
RELATED REPORTS
SAMPLE REQUEST
REVIEWS
DESCRIPTION
Author - Caroline Gabriel
In the early phase of a new network roll-out, operators have to decide whether to be cautious or bold about the pace of migration, knowing that the right balance will dictate the commercial success of the first stage. This report examines the economics of three main approaches to 5G network migration: overlay; modernisation and replacement. We have assessed these technically in other reports, but this study focuses on the financial risks and rewards for mobile network operators (MNOs) of the different approaches and timescales for 5G deployment.
The report answers the following questions.
What are the three main approaches to 5G network implementation that are being adopted and how do these vary by region and operator profile?
What are the real cost comparisons for a 10-year cycle?
How should RAN migration strategies be best aligned to an operator's business model priorities?
For each of three main approaches, what are the most important economic risks and rewards for operators?
How can operators balance different approaches to achieve the best business outcome, related to their individual KPIs?
Three main options for 5G RAN migration and examples of operators that are pursuing them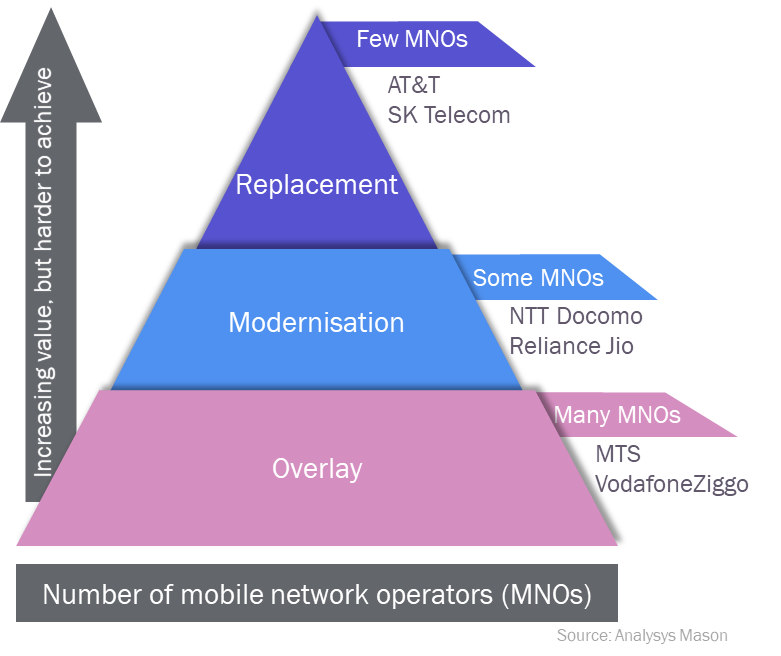 TABLE OF CONTENTS
RELATED REPORTS
5G will account for more than 60% of mobile connections in Western Europe by 2026 market research report available in single user pdf license with Aarkstore Enterprise at USD 499
View Report
CSPs will need to deploy new charging systems to monetise standalone 5G use cases because existing systems will not be able to support new requirements. market research report available in single user pdf license with Aarkstore Enterprise at USD 1499
View Report
RANs utilize radio wave transceivers to connect the device to the cloud infrastructure. Most transceivers or base stations are in connection via fiber backhaul to mobile core network. RANs provide
View Report
SAMPLE REQUEST
Fill The Form For Sample Request
REVIEWS
There is no Reviews available