Smart Manufacturing: A Case Study of Rockwell Automation (Updated 2018)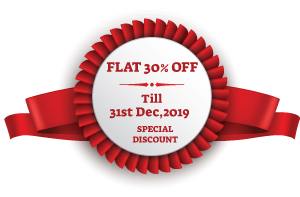 DESCRIPTION
TABLE OF CONTENTS
RELATED REPORTS
SAMPLE REQUEST
REVIEWS
DESCRIPTION
Rockwell Automation has established a significant foothold in the worldwide industrial automation market. The company brought forward the Connected Enterprise solution to support its smart manufacturing initiatives. This report discusses Rockwell Automations smart manufacturing developments, major products and business, and real-world applications to explore the trend in smart manufacturing.
TABLE OF CONTENTS
1. Development History
1.1 Merger &Acquisition Activities
1.2 Key Members of SMLC
2.Core Businesses
2.1 Products and Services
2.2 Connected Enterprise
2.3 FactoryTalk Analytics Platform - Scalable Analytics Platform for IIoT Applications
2.3.1 Auto-discover Devices
2.3.2 Integrate Data from Multiple Sources
2.3.3 Flexible Machine Learning
2.3.4 Open and Scalable Platform
2.4 Rockwell Automations Smart Manufacturing Solutions
2.4.1. Network Infrastructure
2.4.2. Circulating Information Capital
2.4.3. Security
3. Applications of Rockwell Automations Solutions
3.1 Oxford Landing Winery
3.1.1 Site-wide Monitoring with FactoryTalk® View SE
3.1.2 Access to Historical and Real-time Data and Remote Monitoring with FactoryTalk ViewPoint
3.1.3 Allen-Bradley® ControlLogix® Controllers
3.1.4 Energy Monitoring with FactoryTalk® EnergyMetrix
4.Conclusion
Appendix
Glossary of Terms
List of Tables
Table 1: Rockwell Automations Development History
Table 2: Companies Acquired by Rockwell Automation
Table 3: Rockwell Automations Products Adopted by Kings Hawaiian
List of Figures
Figure 1: Rockwell Automations Revenue and Growth Rate, 2010 2017
Figure 2: SMLCs Open SM Platform Structure
Figure 3: Rockwell Automations Connected Enterprise Vision
Figure 4: Tereos Sugar Factory
Figure 5: Kings Hawaiians Baking Facility in Oakwood
List Of Tables
Overview of Rockwell Automations development history, touching on its M&A activities, formation of the non-profit organization SMLC, core business, and smart manufacturing solutions
Case study of the application of Rockwell Automations smart manufacturing solution at Oxford Landing Winery
RELATED REPORTS
Report Includes:- A conceptual study and market analysis of the Bluetooth low energy-based smart lighting technology- Market positioning and future prospects of Bluetooth lighting technologies; their development and evolution as
View Report
Smart Money Investing in the Technology Sector - Q2 2019Smart Money Investing in the Technology Sector - Q2 2019 report provides detailed analysis of investment activities in the technology sector
View Report
Mitsubishi Electric Corporation is a Japanese electronics and electrical equipment brand, which provides a wide range of products for residential, public, industrial, and military uses. Amid the trend of IoT,
View Report
SAMPLE REQUEST
Fill The Form For Sample Request
REVIEWS

Filip
To get established as a trusted industrial automation firm has always been our goal. We've gathered a lot about how to improve the solutions we provide based on our customers requirements.
---