An Analysis Of The US Denial Orders Impact On ZTE Smartphone and 5G Developments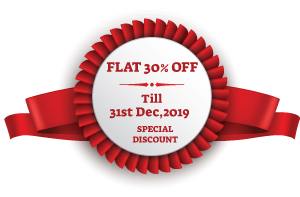 DESCRIPTION
TABLE OF CONTENTS
RELATED REPORTS
SAMPLE REQUEST
REVIEWS
DESCRIPTION
The U.S. Department of Commerce imposed a denial order against ZTE on April 16, 2018, banning American businesses or individuals from selling high-tech components and technologies to the Chinese telecommunications equipment maker. Given that American companies provide most of the APs (Application Processors), RF (Radio Frequency) components, and operating systems used in ZTE smartphones, the ban severely impacts the future operations of the corporation. Following Trumps recently twitter that stated his willingness to assist ZTE, things may not go as bad as everyone fear but there are still some interesting points to look into. This report explores the implications of the activation of the denial order, which affects the supply chain of ZTE considerably, weakens ZTEs influence in the telecommunications industry, and blocks its 5G development.
TABLE OF CONTENTS
1.Background
2.Implications for the ZTE Supply Chain
2.1 Application Processor and Wireless Communication Chip
2.1.1 The Current Market
2.1.2 Possible Places to Transfer the Orders
2.2 Radio Frequency Component
2.2.1 The Current Market
2.2.2 Possible Places to Transfer the Orders
2.3 Operating System
2.3.1 The Current Market
2.3.2 Possible Places to Transfer the Orders
3. Implications for ZTEs 5G Ambitions
3.1 The Denial Order Seeks to Stifle ZTEs Development Momentum by Barring the Use of American Software and Hardware
3.1.1 The Incapability to Conduct Independent R&D for Core Chips and Components Has Become a Major Issue
3.1.2 The U.S. is Determined to Cripple Chinas 5G Development, and the Shots are Being Fired at ZTE
4.MIC Perspective
Appendix
Glossary of Terms
List of Companies
List Of Tables
Background of a denial of export privileges imposed by The Bureau of Industry and Security (BIS) of the U.S. Department of Commerce against ZTE
Implications for ZTEs supply chain, touching on application processors, wireless communication chips, radio frequency components, and operating systems.
Analysis of possible motivations behind US denial order against ZTE
RELATED REPORTS
SAMPLE REQUEST
Fill The Form For Sample Request
REVIEWS

The causations of the denial order were clearly stated in the report. The EB of my company has been able to highlight some key implications and has begun acting on them. Thank you.
---