Global Industrial IOT Market Research Report - Forecast to 2023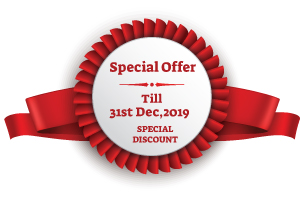 DESCRIPTION
TABLE OF CONTENTS
RELATED REPORTS
SAMPLE REQUEST
REVIEWS
DESCRIPTION
Industrial IoT Market Size, Analysis and Forecast 2023
The global industrial IoT market has been witnessing a huge growth over the last few years. The factors responsible for the growth of industrial IoT include increasing adoption of cloud computing in the industrial sector, growth in IoT and heavy automation and industrialization. However, security & privacy issues and data management are restraining the market for industrial IoT on a global scale.

The global industrial IoT market is expected to reach approximately USD 751.3 billion by 2023, growing at a CAGR of 23.88% from 2017 to 2023.
Market Segmentation: The market is divided into various segments based on component, deployment, connectivity, and end-user.
By component the global industrial IoT market is segmented into hardware, software and service. Software is expected to be the fastest growing segment during the forecast period with a CAGR of 25.65%. Software plays a major role in the development of industrial IoT systems. Every component which is integrated or deployed in the organization for various applications needs to relate to an information grid to exchange information. The software deployed at various levels of the information grid does the work of collecting, analyzing, and interpreting the raw data provided by different components of the system. Software is a necessary and irreplaceable element of every industrial IoT system. The hardware segment is expected to have the highest market share by component during the forecast period. Internet of things is a web of software and hardware devices in a connected environment where the exchange of information takes place to achieve the highest level of accuracy. Increasing number of connected devices, increasing capabilities of hardware components, and maximum utilization of available resources are some of the major factors fueling the hardware market segment

The hardware segment is further segmented into sensors and RFID, industrial robotics, smart meters, camera systems, 3D printing, flow and application control devices, distributed control systems, and others. Industrial robotics sub-segment is expected to be the fastest growing segment under hardware during the forecast period with a CAGR of 26.2%. Robots play a crucial role in any manufacturing process. These machines are vital to the manufacturing processes of complex equipment and devices such as semiconductors, automotive, and healthcare equipment. Such processes require high degrees of efficiency with negligible product defects. Sensors and RFID are expected to have the largest market share in the hardware segment during the forecast period. Sensors & RFID are the key constituents of Industrial Internet of Things. Many companies have already started deploying IoT enabled sensors in their organizations. These sensors help to distribute accurate and reliable data which plays major role in automation, monitoring systems, and effective operation.

The software segment is further segmented into manufacturing execution system (MES), product lifecycle management (PLM) systems, SCADA systems, distribution management system, retail management software, and others. MES segment holds the largest market share and is expected to grow with a CAGR of 29.08% during the forecast period. Industrialization and integration of connectivity in the manufacturing industry are some of the key drivers for the market.

By deployment, the global industrial IoT market is segmented into on-cloud, on-premise, and hybrid. A hybrid subsegment is expected to grow at the fastest rate with a CAGR of 26.26% during the forecast period. Some companies which require an extra level of security or deal with sensitive data, are reluctant to upload data on cloud and prefer on-premise solutions where it can customize the security and other aspects based on consumer requirements. On-cloud segment accounts for the highest market share by deployment during the forecast period. Easy accessibility to the data and information, easy sharing, low cost, and growing application scope are some of the major driving factors supporting the market growth. The rise in implementation of connected devices and the Internet of Things has facilitated cloud computing.

By connectivity, the global industrial IoT market is segmented into wired and wireless. Wired segment is expected to have the highest market share by connectivity during the forecast period. The growth of cloud computing and integration of new products and services have affected the demand for wired connectivity systems, but these are still in demand among end-users. The demand for wired connectivity is majorly driven by the need for reliable, fast, and secure connections. Wired connectivity is also important whenever the company deals with large-scale operation centers. Wireless segment is expected to grow at the fastest rate during the forecast period at a CAGR of 26.12%. In the last couple of years, wireless connectivity market has seen a rapid increase in demand. A wide application area and some advantages over wired connectivity including flexibility and portability of connected devices are some of the major factors driving the growth of wireless connectivity.

By end-user the global industrial IoT market is segmented into IT & telecommunication, manufacturing, healthcare, retail, oil & gas, energy & power, automotive, and others. Manufacturing segment is expected to have both the highest and the fastest growing market segment by end-user at a CAGR of 27.94% during the forecast period. Growing population has led to an increase demand for products, which in turn has saturated the manufacturing industry. To meet the growing demand, the need of efficient manufacturing system has become mandatory which can only be achieved by integration of latest technologies including the Internet of Things with the manufacturing process.

Key Players
The key players of industrial IoT market include General Electric Company (US), Siemens AG (Germany), Cisco Systems (US), IBM Corporation (US), Rockwell Automation, Inc. (US), AT &T Inc. (US), Accenture Plc. (Ireland), Huawei Technologies Co. Ltd. (China), Robert Bosch GmbH (Germany), and Intel Corporation (US).

Global Industrial IoT Market Analysis & Forecast, from 2017 to 2023
• To provide a detailed analysis of the market structure along with a forecast of the various segments and sub-segments of the industrial IoT market.
• To provide insights into factors affecting the market growth.
• To analyze the industrial IoT market based on Porters five force analysis.
• To provide historical and forecast revenue of the market segments and sub-segments with respect to four main geographies and their countries— North America, Europe, Asia-Pacific, and the rest of the world.
• To provide country-level analysis of the market with respect to the current market size and future perspective.
• To provide country-level analysis of the market for a segment on the basis of component, deployment, connectivity, end-user and region.
• To provide strategic profiling of key players in the market, comprehensively analyzing their core competencies, and drawing a competitive landscape for the market.
• To track and analyze competitive developments such as joint ventures, strategic alliances, mergers and acquisitions, new product developments, and research and developments in the industrial IoT market.

Target Audience
• Software Development companies
• Application development companies
• Companies dealing with IoT
• Sensor Manufacturers
• Electronic Manufacturing Companies and Suppliers
• Research Institutions
• Government
• Network infrastructure integrators

Key Findings
• The global industrial IoT market is expected to reach 751.3 billion by 2023.
• By component, hardware led the market, generating the highest revenue of USD 89 billion in 2017 and is expected to grow at 23.04% CAGR. Hardware segment is also expected to hold the highest revenue in 2023.
• By deployment, the on-cloud segment led the market, generating the highest revenue of USD 98.7 billion in 2017 and is expected to grow at 24.17% CAGR. On-cloud segment is also expected to hold the highest revenue in 2023.
• By connectivity, wired was leading the market by generating the highest revenue of USD 120.7 billion in 2017 and is expected to grow at 22.13% CAGR.
• By end-user, manufacturing market segment was leading the market by generating the highest revenue of USD 50.6 billion in 2017 and is expected to be the fastest growing market growing at a 27.94% CAGR.
• Geographically, Asia-Pacific has been projected to hold the largest market share in the global industrial IoT market followed by North America. Asia-Pacific is also expected to be the fastest growing region for industrial IoT market with a CAGR of 28.48%.

Regional and Country Analysis of Industrial IoT Market Estimation and Forecast
Geographically, Asia-Pacific is dominating the industrial IoT market due to large-scale industrialization in countries including China, India, and Japan. Asia-Pacific is also the fastest growing region, accounting for a 40.05% share of the overall market where major contribution is witnessed from countries like China and Japan, due to increasing adoption of advanced IoT technologies like cloud robotics in various industries and improvement in network infrastructure.

The report on the global industrial IoT market also covers the following country-level analysis:
• North America
o US
o Canada
• Europe
o UK
o Germany
o France
o Italy
o The Netherlands
o Sweden
o Rest of Europe
• Asia-Pacific
o China
o Japan
o India
o South Korea
o Taiwan
o Australia
o Rest of Asia-Pacific
• Rest of the World
TABLE OF CONTENTS


1 Executive Summary
2 Market Introduction
2.1 Definition
2.2 Scope of the Study
2.3 Market Structure
2.4 List of Assumptions
3 Research Methodology
3.1 Research Process
3.2 Primary Research
3.3 Secondary Research
3.4 Market Size Estimation
3.5 Forecast Model
4 Market Dynamics
4.1 Introduction
4.2 Drivers
4.2.1 Rising Adoption of Cloud Computing in the Industrial Sector
4.2.2 Growth in IoT
4.2.3 Heavy Automation and Industrialization
4.3 Restraint
4.3.1 Security & Privacy Issues
4.3.2 Data Management
5 Market Factor Analysis
5.1 Supply Chain Analysis
5.2 Porter's Five Forces Model
5.2.1 Threat of New Entrants
5.2.2 Bargaining Power of Suppliers
5.2.3 Bargaining Power of Buyers
5.2.4 Threat of Substitutes
5.2.5 Intensity of Rivalry
6 Global Industrial IOT Market, By Component
6.1 Overview
6.2 Hardware
6.2.1 Sensors & RFID
6.2.2 Industrial Robotics
6.2.3 Camera Systems
6.2.4 Smart Meters
6.2.5 3D Printing
6.2.6 Flow and application control devices
6.2.7 Distributed control system
6.2.8 Others
6.3 Software
6.3.1 MES or Manufacturing Execution
6.3.2 PLM Systems or Product Lifecycle Management system
6.3.3 SCADA System
6.3.4 DMS or Distribution Management System
6.3.5 Retail Management software
6.3.6 Others
6.4 Services
7 Global Industrial IOT Market, By Deployment
7.1 Introduction
7.2 On-Cloud
7.3 On-Premise
7.4 Hybrid
8 Global Industrial IOT Market, By Connectivity
8.1 Introduction
8.2 Wired
8.3 Wireless
9 Global Industrial IOT Market, By End-User
9.1 Introduction
9.2 IT & Telecommunication
9.3 Manufacturing
9.4 Healthcare
9.5 Retail
9.6 Oil & Gas
9.7 Energy & Power
9.8 Automotive
9.9 Others
10 Industrial IOT Market, By Region
10.1 Introduction
10.1.1 North America
10.1.1.1.1 U.S.
10.1.1.1.2 Canada
10.1.2 Europe
10.1.2.1 Germany
10.1.2.2 France
10.1.2.3 U.K.
10.1.2.4 Italy
10.1.2.5 The Netherlands
10.1.2.6 Sweden
10.1.2.7 Rest of Europe
10.1.3 Asia Pacific
10.1.3.1 China
10.1.3.2 Japan
10.1.3.3 South Korea
10.1.3.4 India
10.1.3.5 Taiwan
10.1.3.6 Australia
10.1.3.7 Rest of the Asia Pacific
10.1.4 Rest of the World
11 Competitive Landscape
11.1 Competitive Landscape
12 Company Profiles
12.1 General Electric Company
12.1.1 Company Overview
12.1.2 Financial Overview
12.1.3 Products Offerings
12.1.4 Key Developments (2017-2018)
12.1.5 SWOT Analysis
12.1.6 Key Strategy
12.2 Siemens AG (Germany)
12.2.1 Company Overview
12.2.2 Financial Overview
12.2.3 Products Offerings
12.2.4 Key Developments (2017-2018)
12.2.5 SWOT Analysis
12.2.6 Key Strategy
12.3 Cisco Systems
12.3.1 Company Overview
12.3.2 Financial Overview
12.3.3 Product/Solution Offerings
12.3.4 Key Developments (2017-2018)
12.3.5 SWOT Analysis
12.3.6 Key Strategy
12.4 IBM Corporation.
12.4.1 Company Overview
12.4.2 Financial Overview
12.4.3 Product/Solution Offerings
12.4.4 Key Developments (2017-2018)
12.4.5 SWOT Analysis
12.4.6 Key Strategy
12.5 Rockwell Automation, Inc.
12.5.1 Company Overview
12.5.2 Financial Overview
12.5.3 Product/Solution Offerings
12.5.4 Key Developments (2017-2018)
12.5.5 SWOT Analysis
12.5.6 Key Strategy
12.6 AT &T Inc.
12.6.1 Company Overview
12.6.2 Financial Overview
12.6.3 Product/Solution Offerings
12.6.4 Key Developments (2017-2018)
12.6.5 SWOT Analysis
12.6.6 Key Strategy
12.7 Accenture Plc.
12.7.1 Company Overview
12.7.2 Financial Overview
12.7.3 Product/Solution Offerings
12.7.4 Key Developments
12.7.5 SWOT Analysis
12.7.6 Key Strategy
12.8 Huawei Technologies Co. Ltd.
12.8.1 Company Overview
12.8.2 Financial Overview
12.8.3 Product/Solution Offerings
12.8.4 Key Developments (2017-2018)
12.8.5 SWOT Analysis
12.8.6 Key Strategy
12.9 Robert Bosch GmbH
12.9.1 Company Overview
12.9.2 Financial Overview
12.9.3 Products Offerings
12.9.4 Key Developments (2017-2018)
12.9.5 SWOT Analysis
12.9.6 Key Strategy
12.10 Intel Corporation
12.10.1 Company Overview
12.10.2 Financial Overview
12.10.3 Products/ Software Offerings
12.10.4 Key Developments (2017-2018)
12.10.5 SWOT Analysis
12.10.6 Key Strategy
List Of Tables


TABLE 1 LIST OF ASSUMPTIONS
TABLE 2 GLOBAL INDUSTRIAL IOT MARKET, BY COMPONENT, 2017-2023 (USD BILLION)
TABLE 3 GLOBAL INDUSTRIAL IOT MARKET, BY HARDWARE, 2017-2023 (USD BILLION)
TABLE 4 GLOBAL INDUSTRIAL IOT MARKET, BY SOFTWARE 2017-2023 (USD BILLION)
TABLE 5 GLOBAL INDUSTRIAL IOT MARKET, BY DEPLOYMENT, 2017-2023 (USD BILLION)
TABLE 6 GLOBAL INDUSTRIAL IOT MARKET, BY CONNECTIVITY, 2017-2023 (USD BILLION)
TABLE 7 GLOBAL INDUSTRIAL IOT MARKET, BY END-USER, 2017-2023 (USD BILLION)
TABLE 8 GLOBAL INDUSTRIAL IOT MARKET, BY REGION (USD BILLION) (2017-2023)
TABLE 9 NORTH AMERICA INDUSTRIAL IOT MARKET, BY COUNTRY (USD BILLION) (2017-2023)
TABLE 10 NORTH AMERICA INDUSTRIAL IOT MARKET, BY COMPONENT (USD BILLION) (2017-2023)
TABLE 11 NORTH AMERICA INDUSTRIAL IOT MARKET, BY HARDWARE (USD BILLION) (2017-2023)
TABLE 12 NORTH AMERICA INDUSTRIAL IOT MARKET, BY SOFTWARE (USD BILLION) (2017-2023)
TABLE 13 NORTH AMERICA INDUSTRIAL IOT MARKET, BY DEPLOYMENT (USD BILLION) (2017-2023)
TABLE 14 NORTH AMERICA INDUSTRIAL IOT MARKET, BY CONNECTIVITY (USD BILLION) (2017-2023)
TABLE 15 NORTH AMERICA INDUSTRIAL IOT MARKET, BY END USER (USD BILLION) (2017-2023)
TABLE 16 U.S. INDUSTRIAL IOT MARKET, BY COMPONENT (USD BILLION) (2017-2023)
TABLE 17 U.S. INDUSTRIAL IOT MARKET, BY DEPLOYMENT (USD BILLION) (2017-2023)
TABLE 18 U.S. INDUSTRIAL IOT MARKET, BY CONNECTIVITY (USD BILLION) (2017-2023)
TABLE 19 U.S. INDUSTRIAL IOT MARKET, BY END USER (USD BILLION) (2017-2023)
TABLE 20 CANADA INDUSTRIAL IOT MARKET, BY COMPONENT (USD BILLION) (2017-2023)
TABLE 21 CANADA INDUSTRIAL IOT MARKET, BY DEPLOYMENT (USD BILLION) (2017-2023)
TABLE 22 CANADA INDUSTRIAL IOT MARKET, BY CONNECTIVITY (USD BILLION) (2017-2023)
TABLE 23 CANADA INDUSTRIAL IOT MARKET, BY END USER (USD BILLION) (2017-2023)
TABLE 24 EUROPE INDUSTRIAL IOT MARKET, BY COUNTRY (USD BILLION) (2017-2023)
TABLE 25 EUROPE INDUSTRIAL IOT MARKET, BY COMPONENT (USD BILLION) (2017-2023)
TABLE 26 EUROPE INDUSTRIAL IOT MARKET, BY HARDWARE (USD BILLION) (2017-2023)
TABLE 27 EUROPE INDUSTRIAL IOT MARKET, BY SOFTWARE (USD BILLION) (2017-2023)
TABLE 28 EUROPE INDUSTRIAL IOT MARKET, BY DEPLOYMENT (USD BILLION) (2017-2023)
TABLE 29 EUROPE INDUSTRIAL IOT MARKET, BY CONNECTIVITY (USD BILLION) (2017-2023)
TABLE 30 EUROPE INDUSTRIAL IOT MARKET, BY END USER (USD BILLION) (2017-2023)
TABLE 31 GERMANY INDUSTRIAL IOT MARKET, BY COMPONENT (USD BILLION) (2017-2023)
TABLE 32 GERMANY INDUSTRIAL IOT MARKET, BY DEPLOYMENT (USD BILLION) (2017-2023)
TABLE 33 GERMANY INDUSTRIAL IOT MARKET, BY CONNECTIVITY (USD BILLION) (2017-2023)
TABLE 34 GERMANY INDUSTRIAL IOT MARKET, BY END USER (USD BILLION) (2017-2023)
TABLE 35 FRANCE INDUSTRIAL IOT MARKET, BY COMPONENT (USD BILLION) (2017-2023)
TABLE 36 FRANCE INDUSTRIAL IOT MARKET, BY DEPLOYMENT (USD BILLION) (2017-2023)
TABLE 37 FRANCE INDUSTRIAL IOT MARKET, BY CONNECTIVITY (USD BILLION) (2017-2023)
TABLE 38 FRANCE INDUSTRIAL IOT MARKET, BY END USER (USD BILLION) (2017-2023)
TABLE 39 U.K. INDUSTRIAL IOT MARKET, BY COMPONENT (USD BILLION) (2017-2023)
TABLE 40 U.K. INDUSTRIAL IOT MARKET, BY DEPLOYMENT (USD BILLION) (2017-2023)
TABLE 41 U.K. INDUSTRIAL IOT MARKET, BY CONNECTIVITY (USD BILLION) (2017-2023)
TABLE 42 U.K. INDUSTRIAL IOT MARKET, BY END USER (USD BILLION) (2017-2023)
TABLE 43 ITALY INDUSTRIAL IOT MARKET, BY COMPONENT (USD BILLION) (2017-2023)
TABLE 44 ITALY INDUSTRIAL IOT MARKET, BY DEPLOYMENT (USD BILLION) (2017-2023)
TABLE 45 ITALY INDUSTRIAL IOT MARKET, BY CONNECTIVITY (USD BILLION) (2017-2023)
TABLE 46 ITALY INDUSTRIAL IOT MARKET, BY END USER (USD BILLION) (2017-2023)
TABLE 47 THE NETHERLANDS INDUSTRIAL IOT MARKET, BY COMPONENT (USD BILLION) (2017-2023)
TABLE 48 NETHERLANDS INDUSTRIAL IOT MARKET, BY DEPLOYMENT (USD BILLION) (2017-2023)
TABLE 49 NETHERLANDS INDUSTRIAL IOT MARKET, BY CONNECTIVITY (USD BILLION) (2017-2023)
TABLE 50 NETHERLANDS INDUSTRIAL IOT MARKET, BY END USER (USD BILLION) (2017-2023)
TABLE 51 SWEDEN INDUSTRIAL IOT MARKET, BY COMPONENT (USD BILLION) (2017-2023)
TABLE 52 SWEDEN INDUSTRIAL IOT MARKET, BY DEPLOYMENT (USD BILLION) (2017-2023)
TABLE 53 SWEDEN INDUSTRIAL IOT MARKET, BY CONNECTIVITY (USD BILLION) (2017-2023)
TABLE 54 SWEDEN INDUSTRIAL IOT MARKET, BY END USER (USD BILLION) (2017-2023)
TABLE 55 REST OF EUROPE INDUSTRIAL IOT MARKET, BY COMPONENT (USD BILLION) (2017-2023)
TABLE 56 REST OF EUROPE INDUSTRIAL IOT MARKET, BY DEPLOYMENT (USD BILLION) (2017-2023)
TABLE 57 REST OF EUROPE INDUSTRIAL IOT MARKET, BY CONNECTIVITY (USD BILLION) (2017-2023)
TABLE 58 REST OF EUROPE INDUSTRIAL IOT MARKET, BY END USER (USD BILLION) (2017-2023)
TABLE 59 ASIA PACIFIC INDUSTRIAL IOT MARKET, BY COUNTRY (USD BILLION) (2017-2023)
TABLE 60 ASIA PACIFIC INDUSTRIAL IOT MARKET, BY COMPONENT (USD BILLION) (2017-2023)
TABLE 61 ASIA PACIFIC INDUSTRIAL IOT MARKET, BY HARDWARE (USD BILLION) (2017-2023)
TABLE 62 ASIA PACIFIC INDUSTRIAL IOT MARKET, BY SOFTWARE (USD BILLION) (2017-2023)
TABLE 63 ASIA PACIFIC INDUSTRIAL IOT MARKET, BY DEPLOYMENT (USD BILLION) (2017-2023)
TABLE 64 ASIA PACIFIC INDUSTRIAL IOT MARKET, BY CONNECTIVITY (USD BILLION) (2017-2023)
TABLE 65 ASIA PACIFIC INDUSTRIAL IOT MARKET, BY END USER (USD BILLION) (2017-2023)
TABLE 66 CHINA INDUSTRIAL IOT MARKET, BY COMPONENT (USD BILLION) (2017-2023)
TABLE 67 CHINA INDUSTRIAL IOT MARKET, BY DEPLOYMENT (USD BILLION) (2017-2023)
TABLE 68 CHINA INDUSTRIAL IOT MARKET, BY CONNECTIVITY (USD BILLION) (2017-2023)
TABLE 69 CHINA INDUSTRIAL IOT MARKET, BY END USER (USD BILLION) (2017-2023)
TABLE 70 JAPAN INDUSTRIAL IOT MARKET, BY COMPONENT (USD BILLION) (2017-2023)
TABLE 71 JAPAN INDUSTRIAL IOT MARKET, BY DEPLOYMENT (USD BILLION) (2017-2023)
TABLE 72 JAPAN INDUSTRIAL IOT MARKET, BY CONNECTIVITY (USD BILLION) (2017-2023)
TABLE 73 JAPAN INDUSTRIAL IOT MARKET, BY END USER (USD BILLION) (2017-2023)
TABLE 74 SOUTH KOREA INDUSTRIAL IOT MARKET, BY COMPONENT (USD BILLION) (2017-2023)
TABLE 75 SOUTH KOREA INDUSTRIAL IOT MARKET, BY DEPLOYMENT (USD BILLION) (2017-2023)
TABLE 76 SOUTH KOREA INDUSTRIAL IOT MARKET, BY CONNECTIVITY (USD BILLION) (2017-2023)
TABLE 77 SOUTH KOREA INDUSTRIAL IOT MARKET, BY END USER (USD BILLION) (2017-2023)
TABLE 78 INDIA INDUSTRIAL IOT MARKET, BY COMPONENT (USD BILLION) (2017-2023)
TABLE 79 INDIA INDUSTRIAL IOT MARKET, BY DEPLOYMENT (USD BILLION) (2017-2023)
TABLE 80 INDIA INDUSTRIAL IOT MARKET, BY CONNECTIVITY (USD BILLION) (2017-2023)
TABLE 81 INDIA INDUSTRIAL IOT MARKET, BY END USER (USD BILLION) (2017-2023)
TABLE 82 TAIWAN INDUSTRIAL IOT MARKET, BY COMPONENT (USD BILLION) (2017-2023)
TABLE 83 TAIWAN INDUSTRIAL IOT MARKET, BY DEPLOYMENT (USD BILLION) (2017-2023)
TABLE 84 TAIWAN INDUSTRIAL IOT MARKET, BY CONNECTIVITY (USD BILLION) (2017-2023)
TABLE 85 TAIWAN INDUSTRIAL IOT MARKET, BY END USER (USD BILLION) (2017-2023)
TABLE 86 AUSTRALIA INDUSTRIAL IOT MARKET, BY COMPONENT (USD BILLION) (2017-2023)
TABLE 87 AUSTRALIA INDUSTRIAL IOT MARKET, BY DEPLOYMENT (USD BILLION) (2017-2023)
TABLE 88 AUSTRALIA INDUSTRIAL IOT MARKET, BY CONNECTIVITY (USD BILLION) (2017-2023)
TABLE 89 AUSTRALIA INDUSTRIAL IOT MARKET, BY END USER (USD BILLION) (2017-2023)
TABLE 90 REST OF THE ASIA PACIFIC INDUSTRIAL IOT MARKET, BY COMPONENT (USD BILLION) (2017-2023)
TABLE 91 REST OF THE ASIA PACIFIC INDUSTRIAL IOT MARKET, BY DEPLOYMENT (USD BILLION) (2017-2023)
TABLE 92 REST OF THE ASIA PACIFIC INDUSTRIAL IOT MARKET, BY CONNECTIVITY (USD BILLION) (2017-2023)
TABLE 93 REST OF THE ASIA PACIFIC INDUSTRIAL IOT MARKET, BY END USER (USD BILLION) (2017-2023)
TABLE 94 REST OF THE WORLD INDUSTRIAL IOT MARKET, BY COMPONENT (USD BILLION) (2017-2023)
TABLE 95 REST OF THE WORLD INDUSTRIAL IOT MARKET, BY COMPONENT (USD BILLION) (2017-2023)
TABLE 96 REST OF THE WORLD INDUSTRIAL IOT MARKET, BY HARDWARE (USD BILLION) (2017-2023)
TABLE 97 REST OF THE WORLD INDUSTRIAL IOT MARKET, BY HARDWARE (USD BILLION) (2017-2023)
TABLE 98 REST OF THE WORLD INDUSTRIAL IOT MARKET, BY SOFTWARE (USD BILLION) (2017-2023)
TABLE 99 REST OF THE WORLD INDUSTRIAL IOT MARKET, BY SOFTWARE (USD BILLION) (2017-2023)
TABLE 100 REST OF THE WORLD INDUSTRIAL IOT MARKET, BY DEPLOYMENT (USD BILLION) (2017-2023)
TABLE 101 REST OF THE WORLD INDUSTRIAL IOT MARKET, BY CONNECTIVITY (USD BILLION) (2017-2023)
TABLE 102 REST OF THE WORLD INDUSTRIAL IOT MARKET, BY CONNECTIVITY (USD BILLION) (2017-2023)
TABLE 103 REST OF THE WORLD INDUSTRIAL IOT MARKET, BY END USER (USD BILLION) (2017-2023)
List Of Figures


FIGURE 1 GLOBAL INDUSTRIAL IOT MARKET: MARKET STRUCTURE
FIGURE 2 RESEARCH PROCESS OF MRFR
FIGURE 3 TOP DOWN & BOTTOM-UP APPROACH
FIGURE 4 DROC ANALYSIS OF GLOBAL INDUSTRIAL IOT MARKET
FIGURE 5 GLOBAL INDUSTRIAL IOT MARKET: SUPPLY CHAIN PROCESS
FIGURE 6 PORTERS FIVE FORCES ANALYSIS OF THE GLOBAL INDUSTRIAL IOT MARKET
FIGURE 7 GLOBAL INDUSTRIAL IOT MARKET, BY COMPONENT, 2017 TO 2023 (USD BILLION)
FIGURE 8 GLOBAL INDUSTRIAL IOT MARKET, BY HARDWARE, 2017 TO 2023 (USD BILLION)
FIGURE 9 GLOBAL INDUSTRIAL IOT MARKET, BY DEPLOYMENT, 2017 TO 2023 (USD BILLION)
FIGURE 10 GLOBAL INDUSTRIAL IOT MARKET, BY CONNECTIVITY, 2017 TO 2023 (USD BILLION)
FIGURE 11 GLOBAL INDUSTRIAL IOT MARKET, BY END-USER, 2017 TO 2023 (USD BILLION)
FIGURE 12 GLOBAL INDUSTRIAL IOT MARKET, BY REGION, 2017 TO 2023 (USD BILLION)
FIGURE 13 NORTH AMERICA INDUSTRIAL IOT MARKET, BY COUNTRY (USD BILLION) (2017-2023)
FIGURE 14 NORTH AMERICA INDUSTRIAL IOT MARKET, BY COMPONENT (USD BILLION) (2017-2023)
FIGURE 15 NORTH AMERICA INDUSTRIAL IOT MARKET, BY HARDWARE (USD BILLION) (2017-2023)
FIGURE 16 NORTH AMERICA INDUSTRIAL IOT MARKET, BY SOFTWARE (USD BILLION) (2017-2023)
FIGURE 17 NORTH AMERICA INDUSTRIAL IOT MARKET, BY DEPLOYMENT (USD BILLION) (2017-2023)
FIGURE 18 NORTH AMERICA INDUSTRIAL IOT MARKET, BY CONNECTIVITY (USD BILLION) (2017-2023)
FIGURE 19 NORTH AMERICA INDUSTRIAL IOT MARKET, BY END USER (USD BILLION) (2017-2023)
FIGURE 20 EUROPE INDUSTRIAL IOT MARKET, BY COUNTRY (USD BILLION) (2017-2023)
FIGURE 21 EUROPE INDUSTRIAL IOT MARKET, BY COMPONENT (USD BILLION) (2017-2023)
FIGURE 22 EUROPE INDUSTRIAL IOT MARKET, BY HARDWARE (USD BILLION) (2017-2023)
FIGURE 23 EUROPE INDUSTRIAL IOT MARKET, BY SOFTWARE (USD BILLION) (2017-2023)
FIGURE 24 EUROPE INDUSTRIAL IOT MARKET, BY DEPLOYMENT (USD BILLION) (2017-2023)
FIGURE 25 EUROPE INDUSTRIAL IOT MARKET, BY CONNECTIVITY (USD BILLION) (2017-2023)
FIGURE 26 EUROPE INDUSTRIAL IOT MARKET, BY END USER (USD BILLION) (2017-2023)
FIGURE 27 ASIA PACIFIC INDUSTRIAL IOT MARKET, BY COUNTRY (USD BILLION) (2017-2023)
FIGURE 28 ASIA PACIFIC INDUSTRIAL IOT MARKET, BY COMPONENT (USD BILLION) (2017-2023)
FIGURE 29 ASIA PACIFIC INDUSTRIAL IOT MARKET, BY HARDWARE (USD BILLION) (2017-2023)
FIGURE 30 ASIA PACIFIC INDUSTRIAL IOT MARKET, BY SOFTWARE (USD BILLION) (2017-2023)
FIGURE 31 ASIA PACIFIC INDUSTRIAL IOT MARKET, BY DEPLOYMENT (USD BILLION) (2017-2023)
FIGURE 32 ASIA PACIFIC INDUSTRIAL IOT MARKET, BY CONNECTIVITY (USD BILLION) (2017-2023)
FIGURE 33 ASIA PACIFIC INDUSTRIAL IOT MARKET, BY END USER (USD BILLION) (2017-2023)
FIGURE 34 REST OF THE WORLD INDUSTRIAL IOT MARKET, BY DEPLOYMENT (USD BILLION) (2017-2023)
FIGURE 35 GLOBAL INDUSTRIAL IOT MARKET KEY PLAYERS MARKET SHARE, 2017 (%)
RELATED REPORTS
SAMPLE REQUEST
Fill The Form For Sample Request
REVIEWS
There is no Reviews available