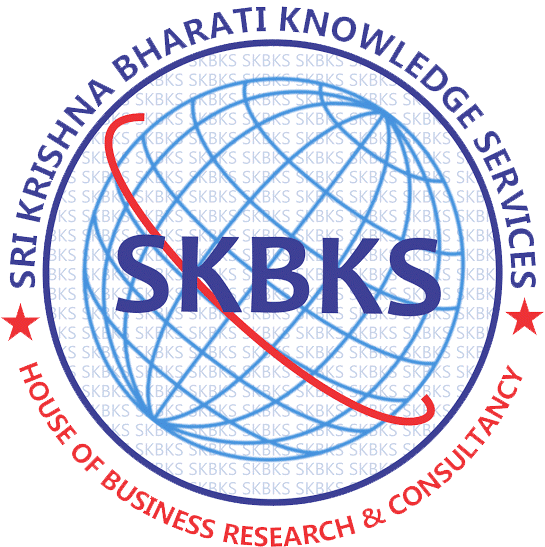 Sri Krishna Bharathi Knowledge Services (SKBKS) specialises in analysis and research of Industries and Companies through long established and trusted methodologies. Solutions and services offered by us span the entire value chain of information, analysis and research. We cover market and business trends at global, regional and country levels. All products feature analytical content and are presented elegantly.
Our core line of business and services include Customized Research Projects, Content Writing, White Paper Preparation, Detailed Analysis as Industry Observer/Insights and Knowledge Partner for Associations. From macro-economic overview to closer insight into the smallest products or markets, we plan, design and co-ordinate data collection from primary and secondary sources and place the final analysis in context of your specific needs.
We support world's leading consumer and industrial manufacturers, retailers, suppliers, business services, government departments, banks, consulting firms and trade promotion organizations, business schools and management colleges.
Our strength lies in keeping timelines, quality and integrity of its research and analysis. We believe in continuous innovation to keep our clients with knowledge updation in the industry. We value customer satisfaction.
Our Product and Services
 Customized Research Projects
 Content Writing
 White Paper Preparation
 Detailed Industry Analysis as Industry Observer/Insights
 Knowledge partner for Associations
Our Periodicals Include
 Global Industry Observer (GIO-monthly)
 Quarterly Tracker-Indian Industries (Quarterly)

Techno Economic Viability Studies (TEV Studies): We endeavour to take up TEV studies once empanelment by the banks is received. The company is in the process of obtaining empanelment.
There is no report for this publisher