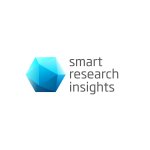 Smart Research Insights is a dedicated supplier of insightful reports covering a multiplicity of niche sectors.

Their qualified and committed research group members have a good pool of experience in performing top quality analysis on motley industry segments. Custom-built research products/services and company-level studies also fall within the company's list of offerings.

Comprehensive desk research supported by a selection of impartial primary data contributes to clients getting the fullest possible overview of the industry under consideration. The latest developments and industry-related opinions shaping the market dynamics are addressed to support the hypothesis of the research.

SRI's customers will be equipped with crucial industry-specific insights facilitating business decision taking across a selection of issues –market inroad, strengthening the foothold in the market, competitive benchmarking, brand and product performance, emerging technology and trends, consumers' behaviour, and more.
There is no report for this publisher