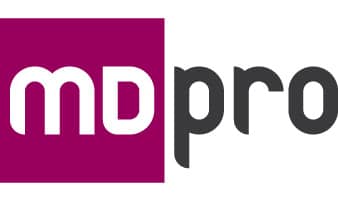 MDpro is a Russian company providing a wide range of intellectual services in the sphere of medical device market. MDpro's core areas of expertise are market research and management consulting.
MDpro's main competitive advantage comes from our strict industry specialization and in-depth knowledge of medical device market.
MDpro is a member of ESOMAR, the world association of Research Professionals. As a member, MDpro adheres to the ESOMAR International Code of Marketing and Social Research Practice. Main intellectual product of MDpro is our Databases, which enable us to carry out a comprehensive analysis of the Russian medical device market.
MDpro's Databases is a source of accurate and up-to-date information about more than 300 types of medical devices, delivery volumes, prices and competitive landscape.
MDpro's Databases is a unique, one-of-a-kind product, which has no equivalents on the Russian market.

MDpros Databases combine two types of data, which reflect actual processes that take place on the market:

1. Data on public procurement of medical devices, which are gathered from an official public procurement website on a monthly basis
2. Data on export-import operations, which are formed from official customs statistics on a monthly basis

Final products of research work with the Databases are analytical reports. Some of them are prepared on MDpro's own initiative. Others are prepared upon the client's request.
There is no report for this publisher