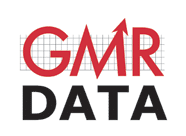 GMR DATA - BECAUSE OUR BUSINESS IS KNOWING YOUR BUSINESS
GMR Data is a totally independent, business information research company. We were founded on the core principles of independence, financial and market accuracy plus developing innovative business critical topics.
GMR Data are completely independent, we are not associated with any parent organisation. We do not produce reports under contract for any other organisation. We are not led by any PR firms nor do we accept any advertising. The information produced by GMR Data is not available elsewhere. Only by ordering and reading a GMR Data report will you have access to our unique information.
Our dedicated, qualified analysts, researchers and writers produce up to date, quantifiable information which allows us to produce accurate, forward facing reports across a variety of business sectors. Our analysts and researchers are based around the world, allowing us a unique insight into your business on an international scale. Our analysts all have specific academic qualifications, as well as years of practical, hands-on, business experience.
Our reports are purchased by a wide range of entities; from smaller niche producers to large multi-nationals, from local authorities to national governments. This wide breadth of sales arena indicates GMR Data's close market relevance and wide ranging market contact. Our reports have been bought by 88% of FTSE100 and Fortune 500 companies. Our reports are purchased by companies and organisations in all G20 companies, as well as developing nations.
There is no report for this publisher