Development of the Global Smartphone Industry and Its Trends in Artificial Intelligence, 1H 2018 and Beyond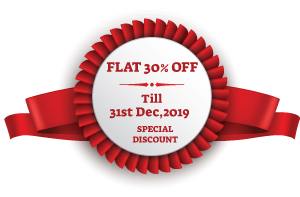 DESCRIPTION
TABLE OF CONTENTS
RELATED REPORTS
SAMPLE REQUEST
REVIEWS
DESCRIPTION
The global smartphone market growth in 2018 is expected to be similar to that in 2017. Meanwhile, the long-awaited 5G smartphones will hit the market in 2019 but the widespread adoption of 5G commercial networks will have to wait until 2020-2021; significant replacement demand for 5G smartphones is projected to surface in 2020. The smartphone subscriber growth in US and European markets remains stagnant, and India, the Middle East, and Africa now the major growth drivers instead; due to Indias customs tariff for imports, Taiwanese OEM/ODM makers and smartphone brands like Samsung and Oppo have thus increased their investments in India for India-made smartphones. This report provides an overview of the development of the worldwide smartphone industry and major smartphone brands, including Samsung, Huawei, Xiaomi, Oppo, and vivo, and examines the latest development trends of AI-powered smartphones as well as its application development trends.

List of Topics:

Development of the global smartphone industry and includes its market volume forecast for the period 2018-2022, as well as market share by major brands from 2016 to 2018.

Development of major smartphone brands, including Samsung, Huawei, Xiaomi, Oppo, Vivo, from the perspectives of product layout strategies, key product features, produce line trends, and future developments.

Development of AI-powered smartphones, touching on its penetration of the total smartphone, advantages, computing workflow, and the ecosystem which entails smartphone brands and their cloud, semiconductor IP, chip, and software partners; detailed specs of smartphones with an AI processor.

Development of AI smartphone applications from image, sound/voice, and sensor perspectives

TABLE OF CONTENTS
Development of the Smartphone Industry
Development of Major Smartphone Brands
Development of AI-powered Smartphones
AI Smartphone Application Development Trends
Conclusion
List Of Tables
Development of the global smartphone industry and includes its market volume forecast for the period 2018-2022, as well as market share by major brands from 2016 to 2018.
Development of major smartphone brands, including Samsung, Huawei, Xiaomi, Oppo, Vivo, from the perspectives of product layout strategies, key product features, produce line trends, and future developments.
Development of AI-powered smartphones, touching on its penetration of the total smartphone, advantages, computing workflow, and the ecosystem which entails smartphone brands and their cloud, semiconductor IP, chip, and software partners; detailed specs of smartphones with an AI processor.
Development of AI smartphone applications from image, sound/voice, and sensor perspectives
RELATED REPORTS
SAMPLE REQUEST
Fill The Form For Sample Request
REVIEWS
There is no Reviews available