Global Molecular Modelling Market Research Report - Forecast to 2023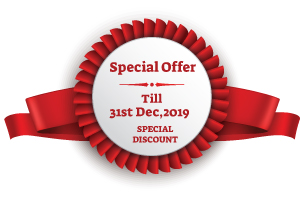 DESCRIPTION
TABLE OF CONTENTS
RELATED REPORTS
SAMPLE REQUEST
REVIEWS
DESCRIPTION
Molecular Modelling Market – Global Industry Report Analysis 2023

Molecular modeling, as the name itself suggests, is concerned with molecules, their calculations, and predictions with respect to the research field. Molecular modeling can also be stated as an analysis of the ways to mimic the behavior of molecules and molecular systems. Currently, molecular modeling is invariably associated with computer modeling, where computational biology techniques are involved. These molecular modeling techniques are widely used in the chemical and pharmaceutical industry. Molecular modeling plays a crucial role in drug discovery.

Molecular modeling has developed as a valuable and essential tool in various healthcare applications such as drug designing, drug development, and drug discovery processes. Molecular modeling describes the generation, manipulation, or representation of three-dimensional structures of molecules and associated physicochemical properties. The growth of the global molecular modeling market is attributed to the increasing investments in research and development by pharmaceutical and biotechnology companies, technological advancements in drug design, and increasing prevalence of various chronic diseases which increases the demand for drug development. However, the high cost of research and development is restraining the growth of the market.

Molecular modeling is a powerful technique in drug designing. The development of new drugs with possible therapeutic applications is one of the most difficult processes in the pharmaceutical industry. In drug designing and discovery, both computational and experimental techniques play important roles and represent complementary approaches. However, molecular modeling is safe and easy to use the tool, which helps in investigating, interpreting, explaining, and identifying molecular properties using three-dimensional structures. During drug designing, molecular modeling tries to predict the structure of the intermolecular complex formed between two or more constituent molecules.
Market Segmentation
The global molecular modeling market is segmented based on the basis of product, application, end-user, and region.
Based on pthe roduct, the market is further segmented into software and services.
Based on application, the market is segmented into drug development, drug discovery, and others.
Based on end-user, the market is segmented into pharmaceutical and biotechnological companies, research centres and academic institutions, and others.

The global molecular modelling market was valued at USD 377 million in 2017 and is expected to register a CAGR of 15.46% from 2018 to 2023.

Key Players
Simulations Plus, Inc., Chemical Computing Group, Certara, L.P, OpenEye Scientific Software, Dassault Systèmes, Cambridge Crystallographic Data Centre, Cresset, Acellera Ltd., Schrödinger, LLC, Optibrium, BioSolve-IT, and others

Study objectives
To provide a detailed analysis of the market structure along with a forecast of various segments and sub-segments of the global molecular modelling market
• To provide insights into factors influencing and affecting the market growth
• To provide historical and forecast revenue of market segments and sub-segments with respect to countries
• To provide strategic profiling of key players in the market and comprehensively analyzing their market share, core competencies, and drawing a competitive landscape for the market
• To provide economic factors that influence the global molecular modelling market
• To provide a detailed analysis of the value chain and supply chain of the global molecular modelling market

Target Audience
• Research and Development (R&D) Companies
• Market Research and Consulting Service Providers
• Academic Institutes and Universities
• Potential Investors

Key Findings
• The global molecular modelling market is expected to reach USD 893.1 million by 2023 at a CAGR of 15.46% from 2018 to 2023
• Based on product, software accounted for the largest market share of 63.1% in the year 2017 and was valued at USD 237.79 million in the same year
• Based on application, drug discovery accounted for the largest market share of 58.0% in 2017
• The Americas holds the largest share of the global molecular modelling market which is expected to reach USD 470.6 million by 2023
• Asia-Pacific is the fastest growing market, which is expected to register a CAGR of 14.65% from 2018 to 2023

Regional Analysis
• Americas
o North America
US
Canada
o South America
• Europe
o Germany
o France
o UK
o Italy
o Spain
o Rest of Europe
• Asia-Pacific
o Japan
o China
o India
o Australia
o Republic of Korea
o Rest of Asia-Pacific
• Middle East & Africa
o Middle East
o Africa
TABLE OF CONTENTS
1 Report Prologue
2 Market Introduction
2.1 Definition
2.2 Scope of the Study
2.3 List of Assumptions
2.4 Market Structure
3 Research Methodology
3.1 Research Process
3.2 Primary Research
3.3 Secondary Research
3.4 Market Size Estimation
3.5 Forecast Model
4 Market Dynamics
4.1 Introduction
4.2 Drivers
4.2.1 Increasing prevalence of various chronic diseases leading to drug development
4.2.2 Technological advancements in drug design
4.2.3 Increasing investments in research & development by pharmaceutical and biotechnology companies
4.3 Restraints
4.3.1 Higher cost of molecular modelling software
4.3.2 Lack of skilled healthcare IT professionals in low and middle-income economies
4.4 Opportunities
4.4.1 Introduction of molecular modelling software and services in developing economies
5 Market Factor Analysis
5.1 Porter's Five Forces Model
5.1.1 Threat of New Entrants
5.1.2 Bargaining Power of Suppliers
5.1.3 Bargaining Power of Buyers
5.1.4 Threat of Substitutes
5.1.5 Intensity of Rivalry
5.2 Value Chain Analysis
5.2.1 Inputs
5.2.2 Software Development Processes
5.2.3 Output
5.2.4 Marketing and Distribution
5.2.5 Post-Selling Services
5.3 Investment Opportunity Analysis
5.4 Price Analysis
6 Global Molecular Modelling Market by Product
6.1 Introduction
6.2 Software
6.3 Services
7 Global Molecular Modelling Market by Application
7.1 Introduction
7.2 Drug Development
7.3 Drug Discovery
7.4 Others
8 Global Molecular Modelling Market by End User
8.1 Introduction
8.2 Pharmaceutical & Biotechnology Companies
8.3 Research & Academic Centers
8.4 Others
9 Global Molecular Modelling Market by Region
9.1 Introduction
9.2 Americas
9.2.1 North America
9.2.1.1 US
9.2.1.2 Canada
9.2.2 South America
9.3 Europe
9.3.1 Western Europe
9.3.1.1 Germany
9.3.1.2 France
9.3.1.3 U.K
9.3.1.4 Italy
9.3.1.5 Spain
9.3.1.6 Rest of Western Europe
9.3.2 Eastern Europe
9.4 Asia Pacific
9.4.1 Japan
9.4.2 China
9.4.3 India
9.4.4 Australia
9.4.5 South Korea
9.4.6 Rest of Asia Pacific
9.5 Middle East & Africa
9.5.1 Middle East
9.5.2 Africa
10 Competitive Landscape
10.1 Introduction
10.2 Company Ranking
11 Company Profiles
11.1 Simulations Plus, Inc.
11.1.1 Company Overview
11.1.2 Financial Overview
11.1.3 Products Offering
11.1.4 Key Developments
11.1.5 SWOT Analysis
11.1.6 Key Strategy
11.2 Cambridge Crystallographic Data Centre
11.2.1 Company Overview
11.2.2 Financial Overview
11.2.3 Products Offering
11.2.4 Key Developments
11.2.5 SWOT Analysis
11.2.6 Key Strategy
11.3 Optibrium
11.3.1 Company Overview
11.3.2 Financial Overview
11.3.3 Products Offering
11.3.4 Key Developments
11.3.5 SWOT Analysis
11.3.6 Key Strategy
11.4 Cresset
11.4.1 Company Overview
11.4.2 Financial Overview
11.4.3 Products Offering
11.4.4 Key Developments
11.4.5 SWOT Analysis
11.4.6 Key Strategy
11.5 BioSolveIT GmbH
11.5.1 Company Overview
11.5.2 Financial Overview
11.5.3 Products Offering
11.5.4 Key Developments
11.5.5 SWOT Analysis
11.5.6 Key Strategy
11.6 OpenEye Scientific Software
11.6.1 Company Overview
11.6.2 Financial Overview
11.6.3 Products Offering
11.6.4 Key Developments
11.6.5 SWOT Analysis
11.6.6 Key Strategy
11.7 Chemical Computing Group
11.7.1 Company Overview
11.7.2 Financial Overview
11.7.3 Products Offering
11.7.4 Key Developments
11.7.5 SWOT Analysis
11.7.6 Key Strategy
11.8 Acellera Ltd.
11.8.1 Company Overview
11.8.2 Financial Overview
11.8.3 Products Offering
11.8.4 Key Developments
11.8.5 SWOT Analysis
11.8.6 Key Strategy
11.9 Dassault Systèmes
11.9.1 Company Overview
11.9.2 Financial Overview
11.9.3 Products Offering
11.9.4 Key Developments
11.9.5 SWOT Analysis
11.9.6 Key Strategy
11.1 Schrödinger, LLC
11.10.1 Company Overview
11.10.2 Financial Overview
11.10.3 Products Offering
11.10.4 Key Developments
11.10.5 SWOT Analysis
11.10.6 Key Strategy
11.11 Certara, L.P
11.11.1 Company Overview
11.11.2 Financial Overview
11.11.3 Products Offering
11.11.4 Key Developments
11.11.5 SWOT Analysis
11.11.6 Key Strategy
12 Appendix
12.1 Discussion Blue Print
List Of Tables
TABLE 1 LIST OF ASSUMPTIONS
TABLE 2 GLOBAL MOLECULAR MODELLING MARKET BY PRODUCT, 2015 TO 2023 (USD MILLION)
TABLE 3 GLOBAL MOLECULAR MODELLING MARKET FOR SOFTWARE BY REGION, 2015 TO 2023 (USD MILLION)
TABLE 4 GLOBAL MOLECULAR MODELLING MARKET FOR SERVICES BY REGION, 2015 TO 2023 (USD MILLION)
TABLE 5 GLOBAL MOLECULAR MODELLING MARKET BY APPLICATION, 2015 TO 2023 (USD MILLION)
TABLE 6 GLOBAL MOLECULAR MODELLING MARKET FOR DRUG DEVELOPMENT BY REGION, 2015 TO 2023 (USD MILLION)
TABLE 7 GLOBAL MOLECULAR MODELLING MARKET FOR DRUG DISCOVERY BY REGION, 2015 TO 2023 (USD MILLION)
TABLE 8 GLOBAL MOLECULAR MODELLING MARKET FOR DRUG DISCOVERY BY TYPE, 2015 TO 2023 (USD MILLION)
TABLE 9 GLOBAL MOLECULAR MODELLING MARKET BY END USER, 2015 TO 2023 (USD MILLION)
TABLE 10 GLOBAL MOLECULAR MODELLING MARKET FOR PHARMACEUTICAL AND BIOTECHNOLOGY BY REGION, 2015 TO 2023 (USD MILLION)
TABLE 11 GLOBAL MOLECULAR MODELLING MARKET FOR RESEARCH & ACADEMIC CENTERS BY REGION, 2015 TO 2023 (USD MILLION)
TABLE 12 GLOBAL MOLECULAR MODELLING MARKET BY REGION, 2015 TO 2023 (USD MILLION)
TABLE 13 AMERICAS MOLECULAR MODELLING MARKET BY REGION, 2015 TO 2023 (USD MILLION)
TABLE 14 AMERICAS MOLECULAR MODELLING MARKET BY PRODUCT, 2015 TO 2023 (USD MILLION)
TABLE 15 AMERICAS MOLECULAR MODELLING MARKET BY APPLICATION, 2015 TO 2023 (USD MILLION)
TABLE 16 AMERICAS MOLECULAR MODELLING MARKET FOR DRUG DISCOVERY BY TYPE, 2015 TO 2023 (USD MILLION)
TABLE 17 AMERICAS MOLECULAR MODELLING MARKET BY END USER, 2015 TO 2023 (USD MILLION)
TABLE 18 NORTH AMERICA MOLECULAR MODELLING MARKET BY COUNTRY, 2015 TO 2023 (USD MILLION)
TABLE 19 NORTH AMERICA MOLECULAR MODELLING MARKET BY PRODUCT, 2015 TO 2023 (USD MILLION)
TABLE 20 NORTH AMERICA MOLECULAR MODELLING MARKET BY APPLICATION, 2015 TO 2023 (USD MILLION)
TABLE 21 NORTH AMERICA MOLECULAR MODELLING MARKET FOR DRUG DISCOVERY BY TYPE, 2015 TO 2023 (USD MILLION)
TABLE 22 NORTH AMERICA MOLECULAR MODELLING MARKET BY END USER, 2015 TO 2023 (USD MILLION)
TABLE 23 US MOLECULAR MODELLING MARKET BY PRODUCT, 2015 TO 2023 (USD MILLION)
TABLE 24 US MOLECULAR MODELLING MARKET BY APPLICATION, 2015 TO 2023 (USD MILLION)
TABLE 25 US MOLECULAR MODELLING MARKET FOR DRUG DISCOVERY BY TYPE, 2015 TO 2023 (USD MILLION)
TABLE 26 US MOLECULAR MODELLING MARKET BY END USER, 2015 TO 2023 (USD MILLION)
TABLE 27 CANADA MOLECULAR MODELLING MARKET BY PRODUCT, 2015 TO 2023 (USD MILLION)
TABLE 28 CANADA MOLECULAR MODELLING MARKET BY APPLICATION, 2015 TO 2023 (USD MILLION)
TABLE 29 CANADA MOLECULAR MODELLING MARKET FOR DRUG DISCOVERY BY TYPE, 2015 TO 2023 (USD MILLION)
TABLE 30 CANADA MOLECULAR MODELLING MARKET BY END USER, 2015 TO 2023 (USD MILLION)
TABLE 31 SOUTH AMERICA MOLECULAR MODELLING MARKET BY PRODUCT, 2015 TO 2023 (USD MILLION)
TABLE 32 SOUTH AMERICA MOLECULAR MODELLING MARKET BY APPLICATION, 2015 TO 2023 (USD MILLION)
TABLE 33 SOUTH AMERICA MOLECULAR MODELLING MARKET FOR DRUG DISCOVERY BY TYPE, 2015 TO 2023 (USD MILLION)
TABLE 34 SOUTH AMERICA MOLECULAR MODELLING MARKET BY END USER, 2015 TO 2023 (USD MILLION)
TABLE 35 EUROPE MOLECULAR MODELLING MARKET BY REGION, 2015 TO 2023 (USD MILLION)
TABLE 36 EUROPE MOLECULAR MODELLING MARKET BY PRODUCT, 2015 TO 2023 (USD MILLION)
TABLE 37 EUROPE MOLECULAR MODELLING MARKET BY APPLICATION, 2015 TO 2023 (USD MILLION)
TABLE 38 EUROPE MOLECULAR MODELLING MARKET FOR DRUG DISCOVERY BY TYPE, 2015 TO 2023 (USD MILLION)
TABLE 39 EUROPE MOLECULAR MODELLING MARKET BY END USER, 2015 TO 2023 (USD MILLION)
TABLE 40 WESTERN EUROPE MOLECULAR MODELLING MARKET BY COUNTRY, 2015 TO 2023 (USD MILLION)
TABLE 41 WESTERN EUROPE MOLECULAR MODELLING MARKET BY PRODUCT, 2015 TO 2023 (USD MILLION)
TABLE 42 WESTERN EUROPE MOLECULAR MODELLING MARKET BY APPLICATION, 2015 TO 2023 (USD MILLION)
TABLE 43 WESTERN EUROPE MOLECULAR MODELLING MARKET FOR DRUG DISCOVERY BY TYPE, 2015 TO 2023 (USD MILLION)
TABLE 44 WESTERN EUROPE MOLECULAR MODELLING MARKET BY END USER, 2015 TO 2023 (USD MILLION)
TABLE 45 GERMANY MOLECULAR MODELLING MARKET BY PRODUCT, 2015 TO 2023 (USD MILLION)
TABLE 46 GERMANY MOLECULAR MODELLING MARKET BY APPLICATION, 2015 TO 2023 (USD MILLION)
TABLE 47 GERMANY MOLECULAR MODELLING MARKET FOR DRUG DISCOVERY BY TYPE, 2015 TO 2023 (USD MILLION)
TABLE 48 GERMANY MOLECULAR MODELLING MARKET BY END USER, 2015 TO 2023 (USD MILLION)
TABLE 49 FRANCE MOLECULAR MODELLING MARKET BY PRODUCT, 2015 TO 2023 (USD MILLION)
TABLE 50 FRANCE MOLECULAR MODELLING MARKET BY APPLICATION, 2015 TO 2023 (USD MILLION)
TABLE 51 FRANCE MOLECULAR MODELLING MARKET FOR DRUG DISCOVERY BY TYPE, 2015 TO 2023 (USD MILLION)
TABLE 52 FRANCE MOLECULAR MODELLING MARKET BY END USER, 2015 TO 2023 (USD MILLION)
TABLE 53 U.K MOLECULAR MODELLING MARKET BY PRODUCT, 2015 TO 2023 (USD MILLION)
TABLE 54 U.K MOLECULAR MODELLING MARKET BY APPLICATION, 2015 TO 2023 (USD MILLION)
TABLE 55 U.K MOLECULAR MODELLING MARKET FOR DRUG DISCOVERY BY TYPE, 2015 TO 2023 (USD MILLION)
TABLE 56 U.K MOLECULAR MODELLING MARKET BY END USER, 2015 TO 2023 (USD MILLION)
TABLE 57 ITALY MOLECULAR MODELLING MARKET BY PRODUCT, 2015 TO 2023 (USD MILLION)
TABLE 58 ITALY MOLECULAR MODELLING MARKET BY APPLICATION, 2015 TO 2023 (USD MILLION)
TABLE 59 ITALY MOLECULAR MODELLING MARKET FOR DRUG DISCOVERY BY TYPE, 2015 TO 2023 (USD MILLION)
TABLE 60 ITALY MOLECULAR MODELLING MARKET BY END USER, 2015 TO 2023 (USD MILLION)
TABLE 61 SPAIN MOLECULAR MODELLING MARKET BY PRODUCT, 2015 TO 2023 (USD MILLION)
TABLE 62 SPAIN MOLECULAR MODELLING MARKET BY APPLICATION, 2015 TO 2023 (USD MILLION)
TABLE 63 SPAIN MOLECULAR MODELLING MARKET FOR DRUG DISCOVERY BY TYPE, 2015 TO 2023 (USD MILLION)
TABLE 64 SPAIN MOLECULAR MODELLING MARKET BY END USER, 2015 TO 2023 (USD MILLION)
TABLE 65 REST OF WESTERN EUROPE MOLECULAR MODELLING MARKET BY PRODUCT, 2015 TO 2023 (USD MILLION)
TABLE 66 REST OF WESTERN EUROPE MOLECULAR MODELLING MARKET BY APPLICATION, 2015 TO 2023 (USD MILLION)
TABLE 67 REST OF WESTERN EUROPE MOLECULAR MODELLING MARKET FOR DRUG DISCOVERY BY TYPE, 2015 TO 2023 (USD MILLION)
TABLE 68 REST OF WESTERN EUROPE MOLECULAR MODELLING MARKET BY END USER, 2015 TO 2023 (USD MILLION)
TABLE 69 EASTERN EUROPE MOLECULAR MODELLING MARKET BY PRODUCT, 2015 TO 2023 (USD MILLION)
TABLE 70 EASTERN EUROPE MOLECULAR MODELLING MARKET BY APPLICATION, 2015 TO 2023 (USD MILLION)
TABLE 71 EASTERN EUROPE MOLECULAR MODELLING MARKET FOR DRUG DISCOVERY BY TYPE, 2015 TO 2023 (USD MILLION)
TABLE 72 EASTERN EUROPE MOLECULAR MODELLING MARKET BY END USER, 2015 TO 2023 (USD MILLION)
TABLE 73 ASIA PACIFIC MOLECULAR MODELLING MARKET BY COUNTRY, 2015 TO 2023 (USD MILLION)
TABLE 74 ASIA PACIFIC MOLECULAR MODELLING MARKET BY PRODUCT, 2015 TO 2023 (USD MILLION)
TABLE 75 ASIA PACIFIC MOLECULAR MODELLING MARKET BY APPLICATION, 2015 TO 2023 (USD MILLION)
TABLE 76 ASIA PACIFIC MOLECULAR MODELLING MARKET FOR DRUG DISCOVERY BY TYPE, 2015 TO 2023 (USD MILLION)
TABLE 77 ASIA PACIFIC MOLECULAR MODELLING MARKET BY END USER, 2015 TO 2023 (USD MILLION)
TABLE 78 JAPAN MOLECULAR MODELLING MARKET BY PRODUCT, 2015 TO 2023 (USD MILLION)
TABLE 79 JAPAN MOLECULAR MODELLING MARKET BY APPLICATION, 2015 TO 2023 (USD MILLION)
TABLE 80 JAPAN MOLECULAR MODELLING MARKET FOR DRUG DISCOVERY BY TYPE, 2015 TO 2023 (USD MILLION)
TABLE 81 JAPAN MOLECULAR MODELLING MARKET BY END USER, 2015 TO 2023 (USD MILLION)
TABLE 82 CHINA MOLECULAR MODELLING MARKET BY PRODUCT, 2015 TO 2023 (USD MILLION)
TABLE 83 CHINA MOLECULAR MODELLING MARKET BY APPLICATION, 2015 TO 2023 (USD MILLION)
TABLE 84 CHINA MOLECULAR MODELLING MARKET FOR DRUG DISCOVERY BY TYPE, 2015 TO 2023 (USD MILLION)
TABLE 85 CHINA MOLECULAR MODELLING MARKET BY END USER, 2015 TO 2023 (USD MILLION)
TABLE 86 INDIA MOLECULAR MODELLING MARKET BY PRODUCT, 2015 TO 2023 (USD MILLION)
TABLE 87 INDIA MOLECULAR MODELLING MARKET BY APPLICATION, 2015 TO 2023 (USD MILLION)
TABLE 88 INDIA MOLECULAR MODELLING MARKET FOR DRUG DISCOVERY BY TYPE, 2015 TO 2023 (USD MILLION)
TABLE 89 INDIA MOLECULAR MODELLING MARKET BY END USER, 2015 TO 2023 (USD MILLION)
TABLE 90 AUSTRALIA MOLECULAR MODELLING MARKET BY PRODUCT, 2015 TO 2023 (USD MILLION)
TABLE 91 AUSTRALIA MOLECULAR MODELLING MARKET BY APPLICATION, 2015 TO 2023 (USD MILLION)
TABLE 92 AUSTRALIA MOLECULAR MODELLING MARKET FOR DRUG DISCOVERY BY TYPE, 2015 TO 2023 (USD MILLION)
TABLE 93 AUSTRALIA MOLECULAR MODELLING MARKET BY END USER, 2015 TO 2023 (USD MILLION)
TABLE 94 SOUTH KOREA MOLECULAR MODELLING MARKET BY PRODUCT, 2015 TO 2023 (USD MILLION)
TABLE 95 SOUTH KOREA MOLECULAR MODELLING MARKET BY APPLICATION, 2015 TO 2023 (USD MILLION)
TABLE 96 SOUTH KOREA MOLECULAR MODELLING MARKET FOR DRUG DISCOVERY BY TYPE, 2015 TO 2023 (USD MILLION)
TABLE 97 SOUTH KOREA MOLECULAR MODELLING MARKET BY END USER, 2015 TO 2023 (USD MILLION)
TABLE 98 REST OF ASIA PACIFIC MOLECULAR MODELLING MARKET BY PRODUCT, 2015 TO 2023 (USD MILLION)
TABLE 99 REST OF ASIA PACIFIC MOLECULAR MODELLING MARKET BY APPLICATION, 2015 TO 2023 (USD MILLION)
TABLE 100 REST OF ASIA PACIFIC MOLECULAR MODELLING MARKET FOR DRUG DISCOVERY BY TYPE, 2015 TO 2023 (USD MILLION)
TABLE 101 REST OF ASIA PACIFIC MOLECULAR MODELLING MARKET BY END USER, 2015 TO 2023 (USD MILLION)
TABLE 102 MIDDLE EAST & AFRICA MOLECULAR MODELLING MARKET BY REGION, 2015 TO 2023 (USD MILLION)
TABLE 103 MIDDLE EAST & AFRICA MOLECULAR MODELLING MARKET BY PRODUCT, 2015 TO 2023 (USD MILLION)
TABLE 104 MIDDLE EAST & AFRICA MOLECULAR MODELLING MARKET BY APPLICATION, 2015 TO 2023 (USD MILLION)
TABLE 105 MIDDLE EAST & AFRICA MOLECULAR MODELLING MARKET FOR DRUG DISCOVERY BY TYPE, 2015 TO 2023 (USD MILLION)
TABLE 106 MIDDLE EAST & AFRICA MOLECULAR MODELLING MARKET BY END USER, 2015 TO 2023 (USD MILLION)
TABLE 107 MIDDLE EAST MOLECULAR MODELLING MARKET BY PRODUCT, 2015 TO 2023 (USD MILLION)
TABLE 108 MIDDLE EAST MOLECULAR MODELLING MARKET BY APPLICATION, 2015 TO 2023 (USD MILLION)
TABLE 109 MIDDLE EAST MOLECULAR MODELLING MARKET FOR DRUG DISCOVERY BY TYPE, 2015 TO 2023 (USD MILLION)
TABLE 110 MIDDLE EAST MOLECULAR MODELLING MARKET BY END USER, 2015 TO 2023 (USD MILLION)
TABLE 111 AFRICA MOLECULAR MODELLING MARKET BY PRODUCT, 2015 TO 2023 (USD MILLION)
TABLE 112 AFRICA MOLECULAR MODELLING MARKET BY APPLICATION, 2015 TO 2023 (USD MILLION)
TABLE 113 AFRICA MOLECULAR MODELLING MARKET FOR DRUG DISCOVERY BY TYPE, 2015 TO 2023 (USD MILLION)
TABLE 114 AFRICA MOLECULAR MODELLING MARKET BY END USER, 2015 TO 2023 (USD MILLION)
List Of Figures
FIGURE 1 GLOBAL MOLECULAR MODELLING MARKET: MARKET STRUCTURE
FIGURE 2 RESEARCH PROCESS OF MRFR
FIGURE 3 TOP DOWN & BOTTOM-UP APPROACH
FIGURE 4 PORTERS FIVE FORCES ANALYSIS OF THE GLOBAL MOLECULAR MODELLING MARKET
FIGURE 5 VALUE CHAIN: MOLECULAR MODELLING MARKET
FIGURE 6 GLOBAL MOLECULAR MODELLING MARKET BY PRODUCT, 2017 & 2023 (USD MILLION)
FIGURE 7 GLOBAL MOLECULAR MODELLING MARKET BY APPLICATION, 2017 & 2023 (USD MILLION)
FIGURE 8 GLOBAL MOLECULAR MODELLING MARKET BY END USER, 2017 & 2023 (USD MILLION)
FIGURE 9 GLOBAL MOLECULAR MODELLING MARKET BY REGION, 2017 & 2023 (USD MILLION)
FIGURE 10 AMERICAS MOLECULAR MODELLING MARKET SHARE BY REGION, 2017 (%)
FIGURE 11 NORTH AMERICA MOLECULAR MODELLING MARKET SHARE BY COUNTRY, 2017 (%)
FIGURE 12 EUROPE MOLECULAR MODELLING MARKET SHARE BY REGION, 2017 (%)
FIGURE 13 WESTERN EUROPE MOLECULAR MODELLING MARKET SHARE BY COUNTRY, 2017 (%)
FIGURE 14 ASIA PACIFIC MOLECULAR MODELLING MARKET SHARE BY COUNTRY, 2017 (%)
FIGURE 15 MIDDLE EAST & AFRICA MOLECULAR MODELLING MARKET SHARE BY REGION, 2017 (%)
RELATED REPORTS
SAMPLE REQUEST
Fill The Form For Sample Request
REVIEWS
There is no Reviews available