Global Molecular Diagnostics Market Research Report Forecast to 2025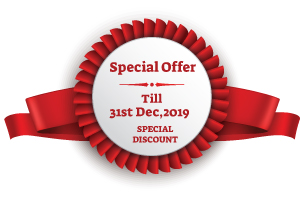 DESCRIPTION
TABLE OF CONTENTS
RELATED REPORTS
SAMPLE REQUEST
REVIEWS
DESCRIPTION
Molecular Diagnostics Market Research Report: Information by Product (Reagents & Kits, Instruments and Services & Software), by Technique (Polymerase Chain Reaction (PCR), Isothermal Amplification, Hybridization, Sequencing, Microarray and others), by Application (Infectious Diseases, Oncology, Genetic Tests and others), by End User (Hospitals & Clinics, Diagnostic Laboratories and others) and by Region (Americas, Europe, Asia-Pacific and the Middle East & Africa) - Global Forecast till 2025

Market analysis
Generally, Molecular diagnostic tests have begun a transformation in the diagnosis and checking of infectious diseases over the past several years. Various molecular diagnostic tests such as microbial phenotypic characteristics, chromatographic profiles, bio typing, and vulnerability assessment are most generally used in laboratories for the exposure and diversity of infectious illnesses. But nucleic acid practices and polymerase chain reaction (PCR) are most usually used to carry out testing for communicable diseases. As delineated, molecular analytic is a anthology of skills used to investigate biological markers in genome and proteome. It improves to diagnose and monitor diseases and helps determine which therapy should be administered to the patient. However, the growing frequency of the infectious virus, increasing awareness regarding molecular diagnostic techniques, and development in molecular diagnostics are the primary factors responsible for market growth during the projection period. PCR-based systems are used to detect the etiologic agents of disease directly from clinical samples without the use of culture media. This system is useful in the quick detection of unculturable or fastidious microorganisms. Other significant advances include the determination of viral load and the direct exposure of genes or gene changes accountable for drug resistance. Increased use of automation and user-friendly molecular diagnostic software makes these knowledges more broadly accessible in the marketplace. As a soaring prevalence of infectious disease is detected, the call for molecular diagnostic scanning is also increasing. Overall there has been a notable increase in the number of new and ongoing molecular diagnostic tests as linked to earlier years. Hence, the demand for molecular diagnostics is projected to grow in the future.

Market segmentation
The Global Molecular Diagnostics Market has been segmented into product, technique, application, end user and by region. In June 2019, company QIAGEN and McKesson penetrated a delivery contract for the supply of QIAstat-Dx Syndromic Testing Solution to smaller hospitals and other end users in the US. This augmented the delivery network of QIAGEN and McKesson. Additional company in the report can be provided are Bio-Rad Laboratories Inc., Alere, Inc., Bayer AG, Danaher, Sysmex Corporation. Based on application, the market has been bifurcated into infectious disorders, oncology, genetic tests, and others. In January 2019, Hologic, Inc., accepted the US Food and Drug Administration (FDA) approval for the Aptima Mycoplasma Genitalium Assay, used to detect ordinary sexually communicated diseases (STIs). The Aptima assay offered by Hologic, Inc., has helped to thwart the STIs in the US. By end user, the market has been categorized as hospitals & clinics, diagnostic laboratories, and others. The hospitals & clinics segment settled for a market worth of USD 4.078.09 million in 2018. By product, the market has been segregated into reagents & kits, instruments, and services & software. Based on the technique, the market has been divided into a polymerase chain reaction (PCR), isothermal amplification, hybridization, sequencing, microarray, and others. In May 2019, Clonit launched the Quanty Usutu Kit for the identification and quantification of Usutu virus. With this, the company has finalized its range of Arbovirus molecular scans.


Regional analysis
Geographically, Global Molecular Diagnostics Market is split in regions like North & Latin America, Europe, Asia-Pacific, Middle east and Africa and Rest of the world. the companies operating in the market are mainly focusing on mergers & purchase, which is likely to support market progress. Asia-Pacific is anticipated to be the sharpest-expanding market owing to emerging nations such as China, India, and South Korea emerging as major purposes for the subcontracting of clinical trials, drug production, and pathology assessment. In addition to this, improving healthcare infrastructure has increased the researches being conducted in the region. Additionally, in Asia-Pacific, China settled for a market share of 21.4% in 2018. The molecular diagnostics market in the Middle East & Africa is projected to witness steady growth during the evaluation period due to a lack of understanding of healthcare amenities. In Addition, the global molecular diagnostics market, based on region, has been apportioned into the Americas, Europe, Asia-Pacific, and the Middle East & Africa. The Americas is estimated to dominate the global molecular diagnostics market for the duration of the prediction period. This is attributed to the increasing geriatric population and the availability of advanced healthcare amenities in the region. The Europe market for molecular diagnostics is projected to be the second biggest during the projection period. The accessibility of assets for research & development and rising support from the government for the life science sector are anticipated to improve the expansion of the market in this province.

Major players
The proposed spectators in the Global Molecular Diagnostics Market are Medical device manufacturers and distributors, Retailers, distributors, wholesalers, Investors and trade experts, Governments, associations, industrial bodies, etc. The major companies functioning in the Global Molecular Diagnostics Market are concentrating on firming their global ways by entering into untouched markets. The projected onlookers in the Global Molecular Diagnostics Market are companies like Hologic, Inc.; QIAGEN; Becton, Dickinson and Company; Abbott Laboratories; Cepheid; F. Hoffmann-La Roche Ltd Thermo Fisher Scientific; Agilent Technologies and Siemens. The key strategies followed by the players operating in the global molecular diagnostics market were innovation, product development, acquisition, and expansion.
TABLE OF CONTENTS
1Executive Summary
2Market Introduction
2.1Definition
2.2Scope of the Study
2.3Assumptions & Limitations
2.3.1Assumptions
2.3.2Limitations
2.4Market Structure
3Research Methodology
3.1Research Process
3.2Primary Research
3.3Secondary Research
3.4Market Size Estimation
3.5Forecast Model
4Market Dynamics
4.1Overview
4.2Drivers
4.2.1Rising Prevalence of Infectious Diseases
4.2.2Advancements in Molecular Diagnostic Techniques
4.2.3Rising Prevalence of Different Types of Cancer
4.3Restraints
4.3.1Stringent Regulatory Policies
4.4Opportunities
4.4.1Entering Developing Economies
4.5Technology Trends & Assessment
5Market Factor Analysis
5.1Value Chain Analysis
5.1.1R&D and Designing
5.1.2Good Laboratory Practices
5.1.3Molecular Diagnostics Testing
5.1.4Distribution and Sales
5.1.5Post-Sales Monitoring
5.2Porters Five Forces Analysis
5.2.1Bargaining Power of Suppliers
5.2.2Bargaining Power of Buyers
5.2.3Threat of New Entrants
5.2.4Threat of Substitutes
5.2.5Intensity of Rivalry
5.3Investment Opportunities
5.4Pricing Analysis
6Global Molecular Diagnostics Market, By Product
6.1Overview
6.2Reagents & Kits
6.3Instruments
6.4Services & Software
7Global Molecular Diagnostics Market, By Technique
7.1Overview
7.2Polymerase Chain Reaction (PCR)
7.3Isothermal Amplification
7.4Hybridization
7.5Sequencing
7.6Microarray
7.7Others
8Global Molecular Diagnostics Market, By Application
8.1Overview
8.2Infectious Diseases
8.3Oncology
8.4Genetic Tests
8.5Others
9Global Molecular Diagnostics Market, By End-User
9.1Overview
9.2Hospitals & Clinics
9.3Diagnostic Laboratories
9.4Others
10Global Molecular Diagnostics Market, By Region
10.1Overview
10.2Americas
10.2.1North America
10.2.1.1US
10.2.1.2Canada
10.2.2Latin America
10.3Europe
10.3.1Western Europe
10.3.1.1Germany
10.3.1.2France
10.3.1.3UK
10.3.1.4Italy
10.3.1.5Spain
10.3.1.6Rest of Western Europe
10.3.2Eastern Europe
10.4Asia-Pacific
10.4.1Japan
10.4.2China
10.4.3India
10.4.4South Korea
10.4.5Australia
10.4.6Rest of Asia-Pacific
10.5Middle East & Africa
10.5.1Middle East
10.5.2Africa
11Competitive Landscape
11.1Overview
11.2Company Share Analysis
11.3Competitive Benchmarking
11.4Leading Player in Terms of Number of Developments in the Molecular Diagnostics Market
11.5Key Development Analysis
11.5.1Partnership/Strategic Agreement
11.5.2Acquisition
11.5.3Product Approval
11.5.4Product Launch
12Company Profiles
12.1F. Hoffmann-La Roche Ltd
12.1.1Company Overview
12.1.2Financial Overview
12.1.3Products/Services Offered
12.1.4Key Developments
12.1.5SWOT Analysis
12.1.6Key Strategies
12.2Hologic, Inc.
12.2.1Company Overview
12.2.2Financial Overview
12.2.3Products/Services Offered
12.2.4Key Developments
12.2.5SWOT Analysis
12.2.6Key Strategies
12.3Qiagen
12.3.1Company Overview
12.3.2Financial Overview
12.3.3Products/Services Offered
12.3.4Key Developments
12.3.5SWOT Analysis
12.3.6Key Strategies
12.4Becton, Dickinson, and Company
12.4.1Company Overview
12.4.2Financial Overview
12.4.3Products/Services Offered
12.4.4Key Developments
12.4.5SWOT Analysis
12.4.6Key Strategies
12.5Abbott Laboratories
12.5.1Company Overview
12.5.2Financial Overview
12.5.3Products/Services Offered
12.5.4Key Developments
12.5.5SWOT Analysis
12.5.6Key Strategies
12.6Cepheid
12.6.1Company Overview
12.6.2Financial Overview
12.6.3Products/Services Offered
12.6.4Key Developments
12.6.5SWOT Analysis
12.6.6Key Strategies
12.7Siemens
12.7.1Company Overview
12.7.2Financial Overview
12.7.3Products/Services Offered
12.7.4Key Developments
12.7.5SWOT Analysis
12.7.6Key Strategies
12.8CLONIT srl
12.8.1Company Overview
12.8.2Financial Overview
12.8.3Products/Services Offered
12.8.4Key Developments
12.8.5SWOT Analysis
12.8.6Key Strategies
12.9Thermo Fisher Scientific Inc.
12.9.1Company Overview
12.9.2Financial Overview
12.9.3Products Offering
12.9.4Key Developments
12.9.5SWOT Analysis
12.9.6Key Strategies
12.1Agilent Technologies
12.10.1Company Overview
12.10.2Financial Overview
12.10.3Products/Services Offered
12.10.4Key Developments
12.10.5SWOT Analysis
12.10.6Key Strategies
12.11EKF Diagnostics
12.11.1Company Overview
12.11.2Financial Overview
12.11.3Products/Services Offered
12.11.4Key Developments
12.11.5SWOT Analysis
12.11.6Key Strategies
12.12Novartis
12.12.1Company Overview
12.12.2Financial Overview
12.12.3Products/Services Offered
12.12.4Key Developments
12.12.5SWOT Analysis
12.12.6Key Strategies
12.13Illumina
12.13.1Company Overview
12.13.2Financial Overview
12.13.3Products/Services Offered
12.13.4Key Developments
12.13.5SWOT Analysis
12.13.6Key Strategies
13Appendix
13.1References
13.2Related Reports
List Of Tables
TABLE 1MARKET SYNOPSIS
TABLE 2PRIMARY INTERVIEWS
TABLE 3GLOBAL MOLECULAR DIAGNOSTICS MARKET, BY PRODUCT, 20162025 (USD MILLION)
TABLE 4GLOBAL MOLECULAR DIAGNOSTICS MARKET, FOR REAGENTS & KITS, BY REGION, 20162025 (USD MILLION)
TABLE 5GLOBAL MOLECULAR DIAGNOSTICS MARKET, FOR INSTRUMENTS, BY REGION, 20162025 (USD MILLION)
TABLE 6GLOBAL MOLECULAR DIAGNOSTICS MARKET, FOR SERVICES & SOFTWARE, BY REGION, 20162025 (USD MILLION)
TABLE 7GLOBAL MOLECULAR DIAGNOSTICS MARKET, BY TECHNIQUE, 20162025 (USD MILLION)
TABLE 8GLOBAL MOLECULAR DIAGNOSTICS MARKET, FOR POLYMERASE CHAIN REACTION (PCR), BY REGION, 20162025 (USD MILLION)
TABLE 9GLOBAL MOLECULAR DIAGNOSTICS MARKET, FOR ISOTHERMAL AMPLIFICATION, BY REGION, 20162025 (USD MILLION)
TABLE 10GLOBAL MOLECULAR DIAGNOSTICS MARKET, FOR HYBRIDIZATION, BY REGION, 20162025 (USD MILLION)
TABLE 11GLOBAL MOLECULAR DIAGNOSTICS MARKET, FOR SEQUENCING, BY REGION, 20162025 (USD MILLION)
TABLE 12GLOBAL MOLECULAR DIAGNOSTICS MARKET, FOR MICROARRAY, BY REGION, 20162025 (USD MILLION)
TABLE 13GLOBAL MOLECULAR DIAGNOSTICS MARKET, FOR OTHERS, BY REGION, 20162025 (USD MILLION)
TABLE 14GLOBAL MOLECULAR DIAGNOSTICS MARKET, BY APPLICATION, 20162025 (USD MILLION)
TABLE 15GLOBAL MOLECULAR DIAGNOSTICS MARKET, FOR INFECTIOUS DISEASES, BY REGION, 20162025 (USD MILLION)
TABLE 16GLOBAL MOLECULAR DIAGNOSTICS MARKET, FOR ONCOLOGY, BY REGION, 20162025 (USD MILLION)
TABLE 17GLOBAL MOLECULAR DIAGNOSTICS MARKET, FOR GENETIC TESTS, BY REGION, 20162025 (USD MILLION)
TABLE 18GLOBAL MOLECULAR DIAGNOSTICS MARKET, FOR OTHERS, BY REGION, 20162025 (USD MILLION)
TABLE 19GLOBAL MOLECULAR DIAGNOSTICS MARKET, BY END USER, 20162025 (USD MILLION)
TABLE 20GLOBAL MOLECULAR DIAGNOSTICS MARKET, FOR HOSPITALS & CLINICS, BY REGION, 20162025 (USD MILLION)
TABLE 21GLOBAL MOLECULAR DIAGNOSTICS MARKET, FOR DIAGNOSTIC LABORATORIES, BY REGION, 20162025 (USD MILLION)
TABLE 22GLOBAL MOLECULAR DIAGNOSTICS MARKET, FOR OTHERS, BY REGION, 20162025 (USD MILLION)
TABLE 23GLOBAL MOLECULAR DIAGNOSTICS MARKET, BY REGION, 20162025 (USD MILLION)
TABLE 24AMERICAS: MOLECULAR DIAGNOSTICS MARKET, BY REGION, 20162025 (USD MILLION)
TABLE 25AMERICAS: MOLECULAR DIAGNOSTICS MARKET, BY PRODUCT, 20162025 (USD MILLION)
TABLE 26AMERICAS: MOLECULAR DIAGNOSTICS MARKET, BY TECHNIQUE, 20162025 (USD MILLION)
TABLE 27AMERICAS: MOLECULAR DIAGNOSTICS MARKET, BY APPLICATION, 20162025 (USD MILLION)
TABLE 28AMERICAS: MOLECULAR DIAGNOSTICS MARKET, BY END USER, 20162025 (USD MILLION)
TABLE 29NORTH AMERICA: MOLECULAR DIAGNOSTICS MARKET, BY COUNTRY, 2016-2025 (USD MILLION)
TABLE 30NORTH AMERICA: MOLECULAR DIAGNOSTICS, BY COUNTRY, 2018 (%)
TABLE 31NORTH AMERICA: MOLECULAR DIAGNOSTICS MARKET, BY PRODUCT, 20162025 (USD MILLION)
TABLE 32NORTH AMERICA: MOLECULAR DIAGNOSTICS MARKET, BY TECHNIQUE, 20162025 (USD MILLION)
TABLE 33NORTH AMERICA: MOLECULAR DIAGNOSTICS MARKET, BY APPLICATION, 20162025 (USD MILLION)
TABLE 34NORTH AMERICA: MOLECULAR DIAGNOSTICS MARKET, BY END USER, 20162025 (USD MILLION)
TABLE 35US: MOLECULAR DIAGNOSTICS MARKET, BY PRODUCT, 20162025 (USD MILLION)
TABLE 36US: MOLECULAR DIAGNOSTICS MARKET, BY TECHNIQUE, 20162025 (USD MILLION)
TABLE 37US: MOLECULAR DIAGNOSTICS MARKET, BY APPLICATION, 20162025 (USD MILLION)
TABLE 38US: MOLECULAR DIAGNOSTICS MARKET, BY END USER, 20162025 (USD MILLION)
TABLE 39CANADA: MOLECULAR DIAGNOSTICS MARKET, BY PRODUCT, 20162025 (USD MILLION)
TABLE 40CANADA: MOLECULAR DIAGNOSTICS MARKET, BY TECHNIQUE, 20162025 (USD MILLION)
TABLE 41CANADA: MOLECULAR DIAGNOSTICS MARKET, BY APPLICATION, 20162025 (USD MILLION)
TABLE 42CANADA: MOLECULAR DIAGNOSTICS MARKET, BY END USER, 20162025 (USD MILLION)
TABLE 43LATIN AMERICA: MOLECULAR DIAGNOSTICS MARKET, BY PRODUCT, 20162025 (USD MILLION)
TABLE 44LATIN AMERICA: MOLECULAR DIAGNOSTICS MARKET, BY TECHNIQUE, 20162025 (USD MILLION)
TABLE 45LATIN AMERICA: MOLECULAR DIAGNOSTICS MARKET, BY APPLICATION, 20162025 (USD MILLION)
TABLE 46LATIN AMERICA: MOLECULAR DIAGNOSTICS MARKET, BY END USER, 20162025 (USD MILLION)
TABLE 47EUROPE: MOLECULAR DIAGNOSTICS MARKET, BY REGION, 20162025 (USD MILLION)
TABLE 48EUROPE: MOLECULAR DIAGNOSTICS MARKET, BY PRODUCT, 20162025 (USD MILLION)
TABLE 49EUROPE: MOLECULAR DIAGNOSTICS MARKET, BY TECHNIQUE, 20162025 (USD MILLION)
TABLE 50EUROPE: MOLECULAR DIAGNOSTICS MARKET, BY APPLICATION, 20162025 (USD MILLION)
TABLE 51EUROPE: MOLECULAR DIAGNOSTICS MARKET, BY END USER, 20162025 (USD MILLION)
TABLE 52WESTERN EUROPE: MOLECULAR DIAGNOSTICS MARKET, BY COUNTRY, 2016-2025 (USD MILLION)
TABLE 53WESTERN EUROPE: MOLECULAR DIAGNOSTICS, BY COUNTRY, 2018 (%)
TABLE 54WESTERN EUROPE: MOLECULAR DIAGNOSTICS MARKET, BY PRODUCT, 20162025 (USD MILLION)
TABLE 55WESTERN EUROPE: MOLECULAR DIAGNOSTICS MARKET, BY TECHNIQUE, 20162025 (USD MILLION)
TABLE 56WESTERN EUROPE: MOLECULAR DIAGNOSTICS MARKET, BY APPLICATION, 20162025 (USD MILLION)
TABLE 57WESTERN EUROPE: MOLECULAR DIAGNOSTICS MARKET, BY END USER, 20162025 (USD MILLION)
TABLE 58GERMANY: MOLECULAR DIAGNOSTICS MARKET, BY PRODUCT, 20162025 (USD MILLION)
TABLE 59GERMANY: MOLECULAR DIAGNOSTICS MARKET, BY TECHNIQUE, 20162025 (USD MILLION)
TABLE 60GERMANY: MOLECULAR DIAGNOSTICS MARKET, BY APPLICATION, 20162025 (USD MILLION)
TABLE 61GERMANY: MOLECULAR DIAGNOSTICS MARKET, BY END USER, 20162025 (USD MILLION)
TABLE 62FRANCE: MOLECULAR DIAGNOSTICS MARKET, BY PRODUCT, 20162025 (USD MILLION)
TABLE 63FRANCE: MOLECULAR DIAGNOSTICS MARKET, BY TECHNIQUE, 20162025 (USD MILLION)
TABLE 64FRANCE: MOLECULAR DIAGNOSTICS MARKET, BY APPLICATION, 20162025 (USD MILLION)
TABLE 65FRANCE: MOLECULAR DIAGNOSTICS MARKET, BY END USER, 20162025 (USD MILLION)
TABLE 66UK: MOLECULAR DIAGNOSTICS MARKET, BY PRODUCT, 20162025 (USD MILLION)
TABLE 67UK: MOLECULAR DIAGNOSTICS MARKET, BY TECHNIQUE, 20162025 (USD MILLION)
TABLE 68UK: MOLECULAR DIAGNOSTICS MARKET, BY APPLICATION, 20162025 (USD MILLION)
TABLE 69UK: MOLECULAR DIAGNOSTICS MARKET, BY END USER, 20162025 (USD MILLION)
TABLE 70ITALY: MOLECULAR DIAGNOSTICS MARKET, BY PRODUCT, 20162025 (USD MILLION)
TABLE 71ITALY: MOLECULAR DIAGNOSTICS MARKET, BY TECHNIQUE, 20162025 (USD MILLION)
TABLE 72ITALY: MOLECULAR DIAGNOSTICS MARKET, BY APPLICATION, 20162025 (USD MILLION)
TABLE 73ITALY: MOLECULAR DIAGNOSTICS MARKET, BY END USER, 20162025 (USD MILLION)
TABLE 74SPAIN: MOLECULAR DIAGNOSTICS MARKET, BY PRODUCT, 20162025 (USD MILLION)
TABLE 75SPAIN: MOLECULAR DIAGNOSTICS MARKET, BY TECHNIQUE, 20162025 (USD MILLION)
TABLE 76SPAIN: MOLECULAR DIAGNOSTICS MARKET, BY APPLICATION, 20162025 (USD MILLION)
TABLE 77SPAIN: MOLECULAR DIAGNOSTICS MARKET, BY END USER, 20162025 (USD MILLION)
TABLE 78REST OF WESTERN EUROPE: MOLECULAR DIAGNOSTICS MARKET, BY PRODUCT, 20162025 (USD MILLION)
TABLE 79REST OF WESTERN EUROPE: MOLECULAR DIAGNOSTICS MARKET, BY TECHNIQUE, 20162025 (USD MILLION)
TABLE 80REST OF WESTERN EUROPE: MOLECULAR DIAGNOSTICS MARKET, BY APPLICATION, 20162025 (USD MILLION)
TABLE 81REST OF WESTERN EUROPE: MOLECULAR DIAGNOSTICS MARKET, BY END USER, 20162025 (USD MILLION)
TABLE 82EASTERN EUROPE: MOLECULAR DIAGNOSTICS MARKET, BY PRODUCT, 20162025 (USD MILLION)
TABLE 83EASTERN EUROPE: MOLECULAR DIAGNOSTICS MARKET, BY TECHNIQUE, 20162025 (USD MILLION)
TABLE 84EASTERN EUROPE: MOLECULAR DIAGNOSTICS MARKET, BY APPLICATION, 20162025 (USD MILLION)
TABLE 85EASTERN EUROPE: MOLECULAR DIAGNOSTICS MARKET, BY END USER, 20162025 (USD MILLION)
TABLE 86ASIA-PACIFIC: MOLECULAR DIAGNOSTICS MARKET, BY COUNTRY, 2016-2025 (USD MILLION)
TABLE 87ASIA-PACIFIC: MOLECULAR DIAGNOSTICS, BY COUNTRY, 2018 (%)
TABLE 88ASIA-PACIFIC: MOLECULAR DIAGNOSTICS MARKET, BY PRODUCT, 20162025 (USD MILLION)
TABLE 89ASIA-PACIFIC: MOLECULAR DIAGNOSTICS MARKET, BY TECHNIQUE, 20162025 (USD MILLION)
TABLE 90ASIA-PACIFIC: MOLECULAR DIAGNOSTICS MARKET, BY APPLICATION, 20162025 (USD MILLION)
TABLE 91ASIA-PACIFIC: MOLECULAR DIAGNOSTICS MARKET, BY END USER, 20162025 (USD MILLION)
TABLE 92JAPAN: MOLECULAR DIAGNOSTICS MARKET, BY PRODUCT, 20162025 (USD MILLION)
TABLE 93JAPAN: MOLECULAR DIAGNOSTICS MARKET, BY TECHNIQUE, 20162025 (USD MILLION)
TABLE 94JAPAN: MOLECULAR DIAGNOSTICS MARKET, BY APPLICATION, 20162025 (USD MILLION)
TABLE 95JAPAN: MOLECULAR DIAGNOSTICS MARKET, BY END USER, 20162025 (USD MILLION)
TABLE 96CHINA: MOLECULAR DIAGNOSTICS MARKET, BY PRODUCT, 20162025 (USD MILLION)
TABLE 97CHINA: MOLECULAR DIAGNOSTICS MARKET, BY TECHNIQUE, 20162025 (USD MILLION)
TABLE 98CHINA: MOLECULAR DIAGNOSTICS MARKET, BY APPLICATION, 20162025 (USD MILLION)
TABLE 99CHINA: MOLECULAR DIAGNOSTICS MARKET, BY END USER, 20162025 (USD MILLION)
TABLE 100INDIA: MOLECULAR DIAGNOSTICS MARKET, BY PRODUCT, 20162025 (USD MILLION)
TABLE 101INDIA: MOLECULAR DIAGNOSTICS MARKET, BY TECHNIQUE, 20162025 (USD MILLION)
TABLE 102INDIA: MOLECULAR DIAGNOSTICS MARKET, BY APPLICATION, 20162025 (USD MILLION)
TABLE 103INDIA: MOLECULAR DIAGNOSTICS MARKET, BY END USER, 20162025 (USD MILLION)
TABLE 104SOUTH KOREA: MOLECULAR DIAGNOSTICS MARKET, BY PRODUCT, 20162025 (USD MILLION)
TABLE 105SOUTH KOREA: MOLECULAR DIAGNOSTICS MARKET, BY TECHNIQUE, 20162025 (USD MILLION)
TABLE 106SOUTH KOREA: MOLECULAR DIAGNOSTICS MARKET, BY APPLICATION, 20162025 (USD MILLION)
TABLE 107SOUTH KOREA: MOLECULAR DIAGNOSTICS MARKET, BY END USER, 20162025 (USD MILLION)
TABLE 108AUSTRALIA: MOLECULAR DIAGNOSTICS MARKET, BY PRODUCT, 20162025 (USD MILLION)
TABLE 109AUSTRALIA: MOLECULAR DIAGNOSTICS MARKET, BY TECHNIQUE, 20162025 (USD MILLION)
TABLE 110AUSTRALIA: MOLECULAR DIAGNOSTICS MARKET, BY APPLICATION, 20162025 (USD MILLION)
TABLE 111AUSTRALIA: MOLECULAR DIAGNOSTICS MARKET, BY END USER, 20162025 (USD MILLION)
TABLE 112REST OF ASIA-PACIFIC: MOLECULAR DIAGNOSTICS MARKET, BY PRODUCT, 20162025 (USD MILLION)
TABLE 113REST OF ASIA-PACIFIC: MOLECULAR DIAGNOSTICS MARKET, BY TECHNIQUE, 20162025 (USD MILLION)
TABLE 114REST OF ASIA-PACIFIC: MOLECULAR DIAGNOSTICS MARKET, BY APPLICATION, 20162025 (USD MILLION)
TABLE 115REST OF ASIA-PACIFIC: MOLECULAR DIAGNOSTICS MARKET, BY END USER, 20162025 (USD MILLION)
TABLE 116MIDDLE EAST & AFRICA: MOLECULAR DIAGNOSTICS MARKET, BY REGION, 20162025 (USD MILLION)
TABLE 117MIDDLE EAST & AFRICA: MOLECULAR DIAGNOSTICS MARKET, BY PRODUCT, 20162025 (USD MILLION)
TABLE 118MIDDLE EAST & AFRICA: MOLECULAR DIAGNOSTICS MARKET, BY TECHNIQUE, 20162025 (USD MILLION)
TABLE 119MIDDLE EAST & AFRICA: MOLECULAR DIAGNOSTICS MARKET, BY APPLICATION, 20162025 (USD MILLION)
TABLE 120MIDDLE EAST & AFRICA: MOLECULAR DIAGNOSTICS MARKET, BY END USER, 20162025 (USD MILLION)
TABLE 121MIDDLE EAST: MOLECULAR DIAGNOSTICS MARKET, BY PRODUCT, 20162025 (USD MILLION)
TABLE 122MIDDLE EAST: MOLECULAR DIAGNOSTICS MARKET, BY TECHNIQUE, 20162025 (USD MILLION)
TABLE 123MIDDLE EAST: MOLECULAR DIAGNOSTICS MARKET, BY APPLICATION, 20162025 (USD MILLION)
TABLE 124MIDDLE EAST: MOLECULAR DIAGNOSTICS MARKET, BY END USER, 20162025 (USD MILLION)
TABLE 125AFRICA: MOLECULAR DIAGNOSTICS MARKET, BY PRODUCT, 20162025 (USD MILLION)
TABLE 126AFRICA: MOLECULAR DIAGNOSTICS MARKET, BY TECHNIQUE, 20162025 (USD MILLION)
TABLE 127AFRICA: MOLECULAR DIAGNOSTICS MARKET, BY APPLICATION, 20162025 (USD MILLION)
TABLE 128AFRICA: MOLECULAR DIAGNOSTICS MARKET, BY END USER, 20162025 (USD MILLION)
TABLE 129TOP PLAYERS IN TERMS OF NUMBER OF DEVELOPMENTS IN THE MOLECULAR DIAGNOSTICS MARKET
TABLE 130PARTNERSHIP/STRATEGIC AGREEMENT
TABLE 131ACQUISITION
TABLE 132MERGER & ACQUISITION
TABLE 133PRODUCT LAUNCH
List Of Figures
FIGURE 1GLOBAL MOLECULAR DIAGNOSTICS MARKET: MARKET STRUCTURE
FIGURE 2RESEARCH PROCESS
FIGURE 3TOP-DOWN & BOTTOM-UP APPROACH
FIGURE 4DRIVERS: IMPACT ANALYSIS
FIGURE 5RESTRAINTS: IMPACT ANALYSIS
FIGURE 6VALUE CHAIN: GLOBAL MOLECULAR DIAGNOSTICS MARKET
FIGURE 7PORTERS FIVE FORCES ANALYSIS: GLOBAL MOLECULAR DIAGNOSTICS MARKET
FIGURE 8GLOBAL MOLECULAR DIAGNOSTICS MARKET SHARE, BY PRODUCT, 2018 (%)
FIGURE 9GLOBAL MOLECULAR DIAGNOSTICS MARKET, BY PRODUCT, 2018 & 2025 (USD MILLION)
FIGURE 10GLOBAL MOLECULAR DIAGNOSTICS MARKET SHARE, BY TECHNIQUE, 2018 (%)
FIGURE 11GLOBAL MOLECULAR DIAGNOSTICS MARKET, BY TECHNIQUE, 2018 & 2025 (USD MILLION)
FIGURE 12GLOBAL MOLECULAR DIAGNOSTICS MARKET SHARE, BY APPLICATION, 2018 (%)
FIGURE 13GLOBAL MOLECULAR DIAGNOSTICS MARKET, BY APPLICATION, 2018 & 2025 (USD MILLION)
FIGURE 14GLOBAL MOLECULAR DIAGNOSTICS MARKET SHARE, BY END USER, 2018 (%)
FIGURE 15GLOBAL MOLECULAR DIAGNOSTICS MARKET, BY END USER, 2018 & 2025 (USD MILLION)
FIGURE 16GLOBAL MOLECULAR DIAGNOSTICS MARKET SHARE, BY REGION, 2018 (%)
FIGURE 17GLOBAL MOLECULAR DIAGNOSTICS MARKET, BY REGION, 2018 & 2025 (USD MILLION)
FIGURE 18AMERICAS: MOLECULAR DIAGNOSTICS MARKET SHARE, BY REGION, 2018 (%)
FIGURE 19EUROPE: MOLECULAR DIAGNOSTICS MARKET SHARE, BY REGION, 2018 (%)
FIGURE 20MIDDLE EAST & AFRICA: MOLECULAR DIAGNOSTICS MARKET SHARE, BY REGION, 2018 (%)
FIGURE 21GLOBAL MOLECULAR DIAGNOSTICS MARKET SHARE ANALYSIS 2018 (%)
FIGURE 22BENCHMARKING OF MAJOR COMPETITORS
FIGURE 23MOLECULAR DIAGNOSTICS MARKET, COMPETITIVE LANDSCAPE (% SHARE)
RELATED REPORTS
SAMPLE REQUEST
Fill The Form For Sample Request
REVIEWS
There is no Reviews available