Artificial Intelligence in Medical Applications: Global Trends and Major Players (Pre-order Report)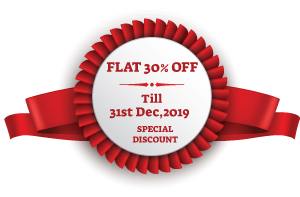 DESCRIPTION
TABLE OF CONTENTS
RELATED REPORTS
SAMPLE REQUEST
REVIEWS
DESCRIPTION
The introduction of AI (Artificial Intelligence) technologies into the medical care sector is one of the growing trends in the world. Tailor-made medical treatment data and physiological data have made personalized and precision medical treatments a reality.

In addition, techniques such as image recognition and deep learning allows doctors to improve the accuracy of disease diagnosis and greatly improve the existing medical system and provide patients optimal treatments and recommendations.

The AI in medical care sector also solves the problems of insufficient medical manpower and rising costs. This report provides an overview of the applications of AI in the global medical care sector, examines strategies of medical IT companies, and identifies advantages and challenges.

TABLE OF CONTENTS
1. AI Smart Medical Service
1.1 Five Major AI-aided Medical Applications
1.1.1 Medical Robot
1.1.2 Smart Drug Development
1.1.3 Smart Treatment
1.1.4 Smart Image Recognition
1.1.5 Smart Health Management
2. Global Development Trends
2.1 Smart Diagnosis is the Area of Focus
2.2 New AI Medical Development Emphasizes on Smart Health Management
3. AI Medical Developments and Opportunities
3.1 Smart Health Management is the Area of Focus
3.2 Opportunities and Challenges
3.2.1 Opportunity: Comprehensive and Massive Health Insurance Data
3.2.2 Challenge: Current Medical Laws and Regulations Unable to Support AI Application Development
4. Conclusion
Appendix
Glossary of Terms
List of Companies
List of Tables
Table 1 Global Top 10 AI Medical IT Vendors and Their Products/Services
Table 2 AI Medical IT Startups and Their Products/Services
Table 3 Taiwans AI Medical IT Vendors and Their Products and Services
List of Figures
Figure 1 Global AI Medical Market Scale, 2016-2024
Figure 2 Global Top 10 Most Popular Products/Services from AI Medical Brands
Figure 3 AI Medical Products/Services of Startups
Figure 4 Taiwans AI Medical Products and Services

List Of Tables
Development of AI in the medical sector, touching on market scale, top 10 most popular products and services

RELATED REPORTS
SAMPLE REQUEST
Fill The Form For Sample Request
REVIEWS
There is no Reviews available