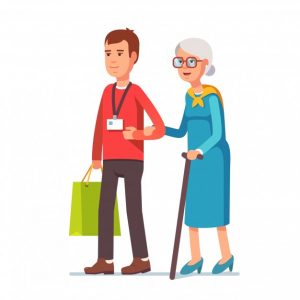 The age of 65 has grown from below 450 million to 550 million viewing an increase of 33%. The growing age population is said to be the key driving factor for the development of global nursing care industry. To support the statement, recent market research report suggests that the global nursing care market is projected to grow more than $1,100 billion at 8.6% annual rate.
Elderly people are the ones who typically need the nursing care and hence this significantly boosts the market growth during this period.
What is driving growth for nursing care services?
Introducing robots in care homes has shown the potential of preventing loneliness in residents. They primarily help to nurse aged people while also acting as humanoid companions. Since the AI-powered robots are made to understand what an old person can need, it enables them to converse with such people.
This additionally helps workers who cannot be present with the elderly person all the time. In the technology market, AI & robotic research is gaining a lot of traction with its potential to help in home care areas. This projects future market growth in the industry.
Restrains in nursing care services:
Though robotic technology can potentially help nursing care market, there are threats of home healthcare entities falling into insolvency. This has made it a primary restraint in nursing care services.
Be it rise in the wages of healthcare professionals, increasing charges or even budget constraints, the financial pressure caused due to such factors is becoming the major reasons why healthcare organizations are failing to insolvency. The situation may continue causing hindrance to industrial growth.
Key market players:
There isn't any global brand as yet that could show power over the global nursing market which is spread and disintegrated into various regions. That being said, the following market players are among those few who make the global market slightly competitive.
Genesis Healthcare
The Ensign Group Inc
Kaiser Permanente
Kindred Healthcare, LLC
Brookdale Senior Living
The nursing care market had topped the list of the large segment in 2018 which contributed 43% of the market. Home healthcare providers stood second after nursing care facilities attributed to a large number of patients. This also gives the market entrants opportunities to grow and stand out amidst the rest.