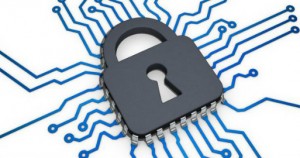 Information technology Cyber security as defined by the Economic Times is a set of techniques of protecting networks, computers, programs, and information from unauthorized sources that aim for exploitation.
Cyber security products are conceptualized by their capability to offer authentication procedures, access management, discovery, and response to incidents, data recovery, and security updates or patch management, mitigations of impacts and risk/ compliance management, etc. The products are fundamentally accountable for security of location where data and communication systems are placed, which comprises of servers, network equipment and virtual machines.
Global Security Market
The global information technology security market, as per market research is expected to be worth $170 billion by 2020 as per a leading security advisory firm. Meanwhile the compound annual growth rate [CAGR] is expected to be 9.8% from 2015 to 2020.
The hotbeds for growth are threat intelligence [10% more], security analysis [10%], mobile security [18%] and cloud security which experienced a whopping 50% growth. The international managed security services market is estimated to be $30 billion in 2020 with CAGR of 15.8%. Meanwhile the global enterprise governance, risk, and compliance market is expected to grow up to $119 billion by 2019 at CAGR of 14.6%.
The opportunities:
It is not difficult to foresee a data-driven world in the future. Accumulation and analysis of all of this data will drive various aspects of businesses. Irrespective of the amount of investment, cyber security will be essential. So a key opportunity with a good worldwide scope is the development of security products for such dynamic data collections.
Inter-linked devices allow you to carry your work everywhere you go. But the connection on which these devices communicate needs to be secure. Good cyber security must hence form the basis of such technological advancements.
North America to remain the largest market
North America will continue to hold the biggest market share with 40% of the international cyber security market, followed by Europe. The overall market is fragmented because of the existence of small and big players in the market. By being advanced in the technology area, however North America is therefore always the top in terms of adapting new technology. This is the reason for the country's maximum market size. Although all the regions are developing at a good rate, market research indicates that Latin America is expected to grow at a significantly high rate during the predicted period with the CAGR of 14%.
North America is expected to retain the position of largest market share and grow at the CAGR of 6% up to 2020. Other highlights include –
Latin America and Middle East and Africa are estimated to gain increased traction during the predicted period
North America and Europe are expected to be the top places in growth rate terms, whereas Asia Pacific [APAC] region is estimated to keep attracting a growing number of security vendors and come close to Europe by the year 2020.
Furthermore, Latin America is the fastest growing information technology security market in the world geographical area wise, poised to grow at a compound annual growth rate of 14% with market size reaching up to an amazing $12 billion by 2020.
Businesses promoting BYOD, customer centered continuous increment for internet based applications and swift ICT growth are cited as factors that are influencing the cyber protection market against financial and intellectual information theft across the world.
As per one market research report, 57% of the computer users around the globe confess to using pirated software. In fact, Microsoft has even launched a new anti-piracy campaign in China. The country intends to bring the issue to limelight and put emphasis on security risks associated with buying counterfeit software. In a recent investigation, Microsoft bought 169 personal computers from different shops in China and all were found to have installed pirated version of Windows with 91% of them contain security vulnerabilities and malware.
The reason cited for people purchasing pirated software is due to price sensitivity. Most people get the pirated version because the original is costly and it is known that legitimate software is not economical. Continuing utilization of pirated security software is cited as the biggest obstacle in the growth of cyber security.