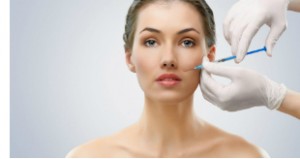 The international dermatology market is expected to grow speedily and extensively in the future ten years as per industry experts.
More businesses are entering into the dermatology sector by extending the indications of existing products into dermatology. Research reports have revealed that big pharmaceutical companies that have retained their dermatology business are treating the same as a separate business or company.
The dermatology sector contains prescription drugs used for management of skin conditions/ diseases. As per the Healthcare Market Report, skin conditions are among the most common health issues among most regional populations. This problem is collectively greater in numbers than that of hypertension, obesity and cancer.
The Skin Disease Treatment Market
The market for skin disease care had globally reached up to $17.1 billion in 2015 and is expected to reach up to $20.4 in 2020, showcasing 3.6% CAGR in the next five years. Revenue wise, the international Dermatology market is estimated to increase from $31.6 billion in 2016 to $83.2 billion in 2026. The largest Dermatology Drugs Markets in 2016 include areas such as acne which is worth $3.89 billion, skin infections worth $6.59 billion and skin cancer worth $5.60 billion.
The U.S market, which is the biggest market for skin disease had reached $7.5 billion in 2015 and is expected to rise to $8.6 billion in 2020, displaying a CAGR of 2.6%.
BRIC region which includes Brazil, Russia, India and China, are the speediest growing markets regionally displaying a growth rate of 6% and are expected to grow up to $4.6 billion by 2020.
Reasons influencing and restricting growth
The above growth is attributed to the entrance of new drugs in the emerging markets, robust sales in the western markets and the rising prevalence of diseases of skin.
Other factors such as reducing cost measures in countries like the UK and other European regions are expected to threaten the revenues of this sector. As well as factor like generic version in emerging markets, especially in China and India.
Emerging markets condition
The emerging markets such as the BRIC have a lot of untapped potential. Experts agree that as these countries had increasingly spent significant resources through different healthcare spectrum, the health care expenditure per capita had exponentially increased in the above mentioned countries from 2006 to 2012.
According to several Market Research Reports, many industry experts comment that in future, drug sectors regarding skin cancer, skin infections and acnes will remain leading and contribute significantly to the global dermatology market in the coming ten years.