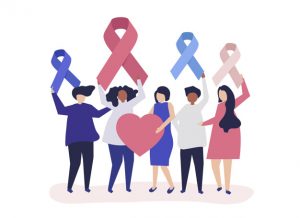 Detection of breast cancer at an early stage has always been neglected due to lack of awareness and expensive tests involved. Mammogram, a test which determines if the woman has breast cancer and most healthcare providers don't recommend it until the woman is 50. Besides, the test is expensive and hence not every woman can afford to have the test.
However, after years of research and development done by the Centre for Materials for Electronics Technology (C- MET), the team has managed to overcome the limitations of the mammogram test of breast cancer. According to healthcare market research reports, the device is one of its kind and promises better change in the cancer detection and treatments.
The team has invented a new wearable device which helps detect breast cancer at a low cost. The wearable device is actually a bra which is affordable for women from a middle-class group of the economy. This bra plays a key role in understanding the lump in the breast, thereby helping to detect breast cancer.
The bra has been embedded with sensors while it has thermal imaging to identify the presence of cancerous cells in breasts. The sensor incorporated in the bra understand the temperature of the skin and identifies if there are abnormal signs which can alarm the woman to take actions further.
The team led by Dr. Seema who happens to be the investing officer for the project. She has been awarded Nari Shakti award by the president of India. Breast cancer research reports put forward the fact that there's no exposure to radiation as you find it in Mammogram. There are many such factors which differentiate the bra from Mammogram, making it a better option for women for breast cancer detection.
She wanted to work on such a project to take breast cancer identification on a community level. Especially a portable device would have helped this project to the targeted niche which was largely in the rural and middle economy regions of the world.