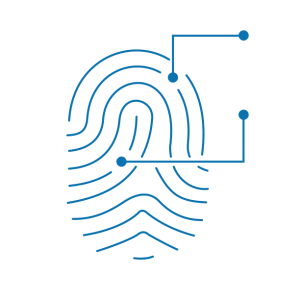 Growth in financial capabilities has accounted for a comparable growth in varied breach and theft processes. Mankind has always been familiar with creating measures to enhance security processes and prevent data from being exposed.
PINS and Password generation have long been associated with a trend of being the reliable security measure. Conversely, with rising digital frauds these processes have been considered irrelevant in keeping breaches at bay. Additionally, the lengthy coordination and adaptation of numbers and letters is a tedious task. This leads to a new generation of security measure of "Biometric".
BREAKING DOWN "Biometric"
Termed as a unique biological security measure, Biometric can be profoundly used as a traceable data, along with its advent feature of being independently unique in identification.
These Biometric aren't just about being used for fingerprints. Voice verification, retina, and even vein scans are included in a varied population across Information Technology, along with Finance and Banking sectors. A large range of mobiles in the current generation has been using the fingerprint lock and unlock process. A forecast made by BI intelligence market research reports analyses that 99 percent of worldwide smartphones are being biometrically enabled, with full-fledged growth by the year 2012. Consequently, they are also being an increasingly popular mode of payment interfaces. Data security is fairly more convenient for consumers using online payment processes.
ADVANTAGES AND LIMITATIONS
The major advantage of Biometric is the fact that it allows one to prove identity without using long and variable characters of letters and number. Forgetting the password is reasonably impossible in this scenario, as fingerprints and any such biological sign is fixed. Moreover, the security is secured mostly in the case of a fingerprint scanner as the prints are biologically different from every individual.
Disadvantage surrounds the process even as if one's information has been stolen or manipulated, the replication is practically impossible without the person's physical presence. The biological access of fingerprints even can be obtained from some objects that have been touched previously by the person (remember heist scenes in movies!). Nevertheless, fingerprints can stay on an object for eternity, if left untouched.
THE FUTURE
Ordinarily, a lot of new approaches have been welcomed in the recent generation, one such being the "multi-factor biometric authentication"
This profoundly helps in the overcoming of several challenges that have been faced inevitably by the Biometric security systems all over the world.
Recent statistics in Technology Market have put forward the argument that the Finance and Banking industry must improve the mobile and digital service sections of their platform based on consumer expectations. Particularly with the "Digital Revolution" on the record, several gateways and digital wallets have been improving their security measures to team up with a varied change in Biometric and payment interface.