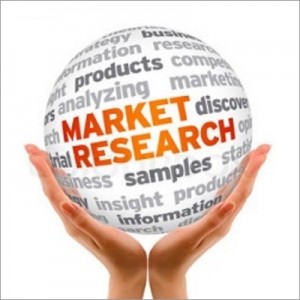 The power of well-prepared and executed research support, gives insights that answer strategic and tactical business questions. Key companies understand how important it is to deploy a flexible and explorative marketing technique to bring insights together and grow the business. With distribution channels analyzed for tapping needs, market research is the best to keep playing and sustaining in the competition, while enhancing branding, pricing, and value creation.
To connect a brand with people, there had to be a brand voice, which if not researched well on may fall flat in the industry. To bring uniqueness with genuineness, the organizations require a proper system of plans to deploy at the right time. By getting customization to choices and aims, one can better understand where the firm is heading at. It is possible to receive in-depth view of the market with customizing information, which only relates to what the company may be interested in.
New Methods of Understanding Businesses
A well targeted audience has a great scope, firstly to introduce a product idea and then look for feedback. Customized research makes one aware about potential locations and main access points to customers and revenue. A complete profiling is done for data relation to geographical aspects, and financial prospects before reaching an entry to the market. It aids in establishing viable proposition and new sales channel for higher profits.
To keep a track of progress, analyzing tools are necessary. These can be modern or traditional or a mix of both. However, cornering the status of a company in the industry, competition may require a more intensive research, which if customized will add value to the brand's interest. The information can answer questions like- what do the customers need? Which aspects the people like about the offering? How does audience perceive the brand? Is there enough awareness about the business? Do the clients aspire for a change or innovation?
Customized Reports- Trick to Know it All
Customizing a research is a must consideration that requires planning for a certain product design, market elements or an industry space. Other questions the reports can predict answers to are the trends to take over the industry, kind of product and audience segments to focus on. The marketing strategies are designed to pull the customers to the offering. With custom reports, a project can be assembled on accurate information by cutting out details that do not directly impact business or organizational goal. Here are some ways the research can help the company to look ahead.
A business research is focused on projecting expansion, competitive intelligence, sizing markets, and their dynamics by an articulated planning process on timely basis.
Insights delivered are often answers to particular questions in challenging process, which a pre-made report may not be able to talk about.
Every business may look for a turning point at an instance of their growth, and custom reports can bring about this event with crisp and quality information.
A custom report also defines the client's requirements and ideas much better, and all the results are tailor cut to suit the needs.
Making ends meet is what the research may concentrate on. Giving insights on different market positions and criteria would be an importance, so that a whole overview of the requirement is considered.
The layout of the reports may consist of a mix of all tools and applications, which represent the company's statistics, reflect their annual trade and a lot more.
Both quantitative and qualitative information are garnered from end users, purchasers, interviews, secondary and primary data to perform analysis of all business possibilities.