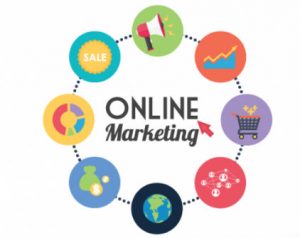 Exploiting the reach of the internet with online marketing
The whole world falls within the internet's sphere of influence. Technology has been a conduit for it to reach the remotest of places and internet, hence, is no more a privilege. With most of the data now available on a click, search engines have turned people's eyes towards them. If you want to be noticed by this wide range of audience, you must have your business placed aptly on the platforms that the internet provides you with.
However, global market research reports hint that the contemporary scenario asks you for more than just pitching your product. In the consumer-centric market of the current day, your strategies must align with the dynamic needs of the population.
Unique characteristics of an ideal marketing strategy
Ad networks make money by putting forth your ads when people look up phrases or information related to your business on a paid basis. This delivers information about you to your potential clients and customers. However, it is considered really intrusive when an ad pops up while the individual is looking for something else. Being a disturbance makes your promotions less appealing.  Strategies like pop-up ads or advertisements before the start of a video are faced with common hate from the complete consumer community. So, what exactly does an ideal advertising or marketing strategy involve?
It depicts a deep understanding of the consumer's preferences
Think from the customer's point of view! Although your marketing strategies are expected to be creative and convincing, an understanding of the current requirements should be reflected in them. Integrate newer technologies to make your content more interactive and participatory. Improve consumer experience to gain more popularity in your turf.
It doesn't make you a part of the clutter; it helps your product stand out
There is significant competition in the field of online marketing. Platforms that allow the presence of your promotional content also do so for several other businesses. This can make the screen look crowded for the audience. Your main aim should be to tactically place your ad where the customer will be most interested in it.
It sets measurable business goals
The impact of your marketing plans on your business should be measurable. You must have insights about the performance of your ads to improvise in the future and expand your business.
Traditional marketing vs Online marketing
Impact on the audience:
The term traditional-marketing is used to describe promotions using print media. The problem with print media is that it has a smaller reach which means that a fewer number of people will be notified about the existence of your service. Also, there is very less interaction between the service receiver and provider.
But, information on the internet spreads like fire. Additionally, the audience is availed a choice of what form they wish to receive the information in. Your promotional content could be anything from simple text or images to interactive videos. You can target the global or local population according to your products and services. Social media provides with the space for direct interaction with the customers. Their involvement in the process allows you to frame better strategies.
The cost factor:
Although there is a cost involved in both kinds of marketing, it is much less for the online one. Print media ads can be really costly and online marketing makes a good and cheaper alternative.
Performance measurements:
Constant interaction with customers on social media makes it possible for business executives to take quicker feedback actions. There is also a plethora of insight tools available to track your campaigns online. But measuring the real-time performance of traditional media promotions is rather difficult.
Although there are distinct perks of today's technology, it is yet to gain complete acceptance from the receiver end. There remains a demographic of the population that fails to understand newer methodologies and prefers traditional ones. Information from newspapers can be kept but soft copies are perishable. There may be many such recognized shortcomings of digital media too, so a multi-channel approach will be a greater aid than an all or nothing one.