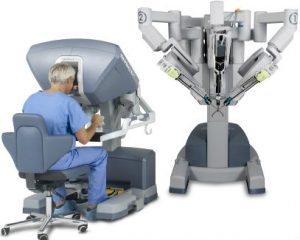 5G technology is expected to swipe people off their feet by 2020 by revolutionizing various industries and transforming them altogether. This is particularly raising hopes for development to a great extent in the field of healthcare. A considerable proportion of the global population doesn't receive timely treatment till date. This is majorly either due to the lack of efficient professionals or due to inaccessibility caused by various reasons. To overcome this hurdle, a group of experts has formulated the various possibilities of exploiting the lightning-fast speed of 5G. The most fascinating of them is a remote surgery!
What makes a remote surgery possible?
Remote surgeries have been under research for a long time now. The major risk in putting it to use is its complete dependence on the speed of transmission of data from the surgical room to the doctor.
Integration of IoT provides the idea of remote surgery with the much-required data throughput for machine-machine interactions. Virtual reality equipment like haptic gloves can be used by the surgeon for sensing while a robot operates on the patient.
Other innovations with 5G
Wearable devices
With the introduction of 5g, market research says that the industry of wearables will begin to burgeon. It makes the transfer of bulk data possible with a highly reduced latency. This will provide your fitness tracker with an exponential computing power allowing you to make instantaneous and tactile decisions.
These devices can also be made capable of transmitting data to the patients' respective physicians so that their health-related information can be collected in real-time. Not only will this ease the handling of data but will also facilitate customized treatment for the patients.
Telehealth
5G paves way for a better healthcare delivery system. Doctors from over the globe can be connected to their patients virtually at any required instant. This will also restrict the expensive inpatient care to individuals who actually require it saving the time of both; the patient and the professional strata. All diagnostic imaging can be sent over to the doctor via internet and opinions can be sought for quick decisions and a timely treatment. The technology will also greatly reduce the cost burdens on individuals who seek a second opinion
No compromise on the security of personal data
The roll-out of a new technology is governed by regulators and policymakers. The ability of these technologies to effectively serve the field of healthcare will be judged by the FDA. Moreover, the various concerned authorities must agree on technical standards to prevent any compromise on the individual's privacy.
The advent of the 5G network thus promises improved results with healthcare services.