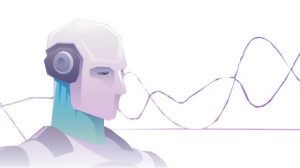 The three IT giants are all set to invest in Artificial Intelligence platforms to improve delivery of solutions and drive faster growth from their clients. The companies are also trying to provide AI platforms separately to clients now which was earlier only a part of solutions.
All three companies are running their AI platform under specific trademarks. Tata consultancy services has Ignio, Wipro has HOLMS and Infosys has Nia. Out of the three only Ignio by TCS has an independent revenue of about 60 million. It's been reported that TCS aims to drive this number to 100 million by the end of this financial year. Infosys Nia is being implemented across a wide range of already existing service lines.
According to analysts, Wipro's HOLMS has already been applied to about 350 clients out of the company's total of 1250 clients.
The automation platform and the AI system help in detecting abnormalities and defects and also in invoice processing.Artificial intelligence is now in use to provide solutions to difficult and complex business problems.
In one of the cases Infosys Nia launched CollectEdge to help banks and credit unions to conduct collection processes.It has been a close competition between the three platforms as Ignia appears to be better at execution while Nia has been having vague results. Wipro Holms has a strong technological infrastructure backing.But since the requirement for AI solutions is still low, the companies have to promote usage of the same.
Even though some parts of the platforms created by these companies are AI, much of it is still regulated on rules and instruction programming. "The Indian service providers are taking advantage of a key change in the market where IP is now becoming much more important and clients expect and reward service providers that bring some of their own IP to the table," said Bendor-Samuel, CEO of an IT advisory firm.
With Wipro aiming to increase the use of HOLMES, Wipro CEO Abidali Neemuchwala in a recent interview said "Now, the person (Rohit Adlakha) who runs Wipro HOLMES is also my CIO, so there will be more deployment. Over 15% of the work is being done by bots in fixed price projects," Even though it appears that Infosys has not officially divulged Nia's independent revenue, Atul Soneja, the SVP and Global Head of Infosys Nia, said it was a revenue generating product with targets.
"Infosys Nia has been implemented at several Infosys client organizations to generate deep insights and discover new opportunities to optimize and automate complex business processes," Soneja said.