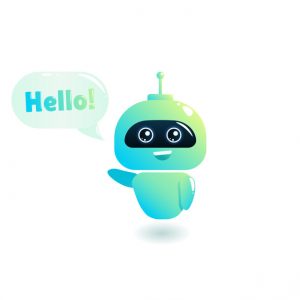 Be it education, healthcare, food, or even travel or communication, the use of AI chatbot is spread in several sectors. Many industries put efficient use of chatbots to answer simple queries. Chatbots are being viewed as a great source of medium to understand the consumer. It is considered to be highly useful for the marketing teams as they can improve the brand or product based on Chatbot interactions with consumers.
Chatbots can help increase sales and have a better potential for the company's growth. Since there's a lot of information getting shared on various online platforms, these are also used for chatting with one another instead of texts and messages. 
Large companies typically design smart chatbots to eliminate human errors and to effectively put forward the company's exclusive features in front of consumers. 
For example, MYRA the smart chatbot introduced one of the largest financial organizations in India, ICICI is robotic assistance which can solve your queries throughout the day. The product made it to the news when it sold more than 6 lakhs insurance policies to customers. This was something that the robot did part from assisting the regular customers of the bank. 
As per recent market research, chatbots collect data through their chats with customers. By solving the regular queries of customers, a smart chatbot can help you understand the loopholes in your marketing or services. It essentially helps you have a SWOT analysis of your services and the company. 
Not only is the method cost-effective, but, it is also revenue-generating for several companies. With detailed feedback of the consumers, the company can minimize inefficiency level while improving the quality of product and services offered to the customers. In this case, Amazon's Alexa is a common example given in the smart Chatbot industry. 
Since it can communicate with hundreds and thousands of customers at once, a smart Chatbot single-handedly answers different queries of consumers and help deliver success. It will be exciting to see the research and development projects in the field of data science are helping the Chatbots industry to take it the next level in the market.