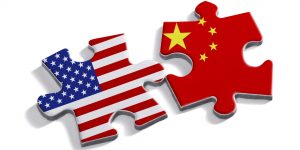 The current phase of US-China trade wars is not looking to take any pause soon. Consequently, tariffs of 200 Billion Dollars is on the go with President Donald Trump moving ahead with US imports of Chinese goods. As such import duties will be more viable with this current decision quotes Market Research Reports.
The whole Scenario.
Ordinarily, there is already 50 Billion Dollars of tariff on nearly everything America buys from China. In fact, China accounts for the largest source of imports for the USA. Currently, with the decision on board, the country is subjecting duties on those imports.
China's Prospect.
China, on the other hand, is reviewing certain steps for sending delegations to Washington D.c. This would be a necessary action in the light of the U.S decision. Consequently, even a daily of China, made a statement about Beijing raising risks of prolonged trade battles. Market research domains cite this could be a battle between two of the world's largest economies, hitting global growth.
The starting point of Trade revenue.
The tariff collection starts on September 24, 2018, on the other hand, the rates will only increase by the end of the year. This due to the fact that current U.S companies are suggesting time constraint to adjust supply chains to different countries.
Current situation cites the United States imposing around 50 Billion Dollars of Chinese products, pressurizing Beijing to make sweeping changes. Additionally, technology transfer and high tech industrial subsidy policies are also on the target.
The tariff's effect will be showing gradually with China's fourth-quarter data. Furthermore, the full impact of a 25 percent tariff will be seen the next year of 2019. The growth rate of China's Gross domestic revenue is also on the target by 0.83 percentage point.
China's Economy.
Consequently, the negative impact on China's economy will be merely 0.7 percent. However, the yuan currency of China is less of about 0.3 percent from the U.S Dollar. The 6 percent slide from June aggravates the 10 percent tariff rate at the considerable margin.