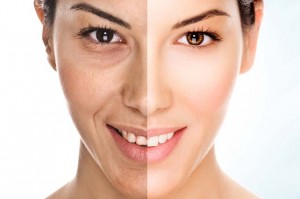 Aging is caused by a loop of diverse biochemical processes in our systems that influence it internally and externally. These bio-chemical procedures result in our bodies degenerating over a period of time, thus affecting the physical appearance, health and well being as we age. Anti-aging is prohibiting or stopping that aging process. Nowadays, there has been an incredible rise in the phenomenon of anti-aging.
As per a Health and Beauty market research, the global demand for anti-aging market was valued at USD 140.3 billion in 2015 and is estimated to reach $216.52 billion US dollars in 2021. The market is expected to mushroom swiftly at the CAGR of 7.5% between the years 2016 to 2021.
Reasons for market growth
The anti-aging products market includes medications, procedures and lotions intended for delaying or stopping the aging process. It is the baby boomer's progressing towards the age of retirement that contributed heavily for making a strong market for anti-aging products manufacturing organizations and cosmetic surgeons. Generation X and Baby boomers are considered to be the most profitable and informed group of customers for the counter-aging products.
The Beauty product market research explains that the improved safety and efficiency are the major driving factors for the counter-aging market. Moreover, the increase in aging population globally has also been a crucial factor for the growth in industry. Stringent regulations have resulted in introduction of safe and efficient counter-aging products and services in the market and are estimated to drive the market in the upcoming years.
Furthermore the rising demand for the anti-aging products and advancement in technology in anti-aging services are the aspects that are furthering the market for anti-age products. However, as per a market research the customers are still cynical about much of the anti-aging products and services, which is the biggest threat to the global growth of the market in the future.
Customer's inclination towards more natural ingredients
Customers nowadays are more inclined to purchase products that have natural ingredients in them rather than chemicals. Therefore products that contain coconut, almond, marula and argan are some of the most popular ingredient and are highlighted due to customer's preference for such natural items.