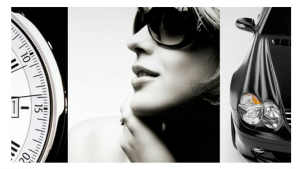 Luxury brands are highly popular for their higher quality in comparison with the other brands, indigenous or international. But this quality comes with a cost. Luxury goods are also priced much higher than their peers. However, there continues to be a neck-to-neck competition in the field and demands are burgeoning. The market is, hence, quite difficult to understand owning to its complex business models.
The love for luxury across the world, especially in the United States has boomed past a decade, with luxury brands minting on the way consumer demand frolic now. With the years slipping by, affluent consumers have developed few trends, which do keep changing. As per Market Research, in 2013 in the U.S there were 11.53 million millionaires and American luxury market was the largest in the world. However, just being rich does not mean they would spend mindlessly.
Over years people have taken up habits that they feel more connected with and it is not about wealth only. Marketers are now positioning their brands in a way, which clicks with customers' interest. It is about 'doing it my way'- that of the customers than having 'their own way' as a company or brand. Here are four top highlights for the luxury market.
Selective Purchases by Affluent
With recession hitting hard, the economy of many nations and the U.S has coped up great since then. However, those having expenditure capacity have become wiser and do not spend without sparing a thought. They may prefer a less premium brand, if it offers them what they need. Thus, for a brand, popularity and name is not going to be enough. The brand has to continually perform to attract consumers and keep them loyal. The affluent customers are becoming more pragmatic and careful about which and where they purchase the luxuries.
The affluent folks express their expectations and values in their consuming lifestyle. And brands or marketers are developing new methodologies to support their shopping experiences that can disrupt the traditional business for luxury marketing, especially the new generation who are more mature given their careers at rise in affluence. The spenders now were certain hit by financial crisis in 2008, which made them adapt to a different level of perception for luxury.
The younger affluents may still invest more than the ones in 45-70 years age ratio. However, the older rich individuals form a majority of the group, with budding entrepreneurs and others too making a mark. Concentration is to increase the scope of return on investments so that the future generation is well guarded. The consumer cycle is every shifting, but expenditure may be directed at novel roads as brands are equipping themselves better for service.
Preference for Luxury Experiences than Products
Young affluent consumers less than 45 years old are into buying more things. Purchases involve appliances, vehicles, home goods, and furniture. They are attracted to lifestyle choices, and consumer experiences that are fantabulous. Thus, many are drawn towards travel and tourism along with artistic grace. For example, the historic ruins and things that we have improved quality of alluring customers out of curiosity. Expenditure will be to view these stuff in real that viewing on pictures or videos.
This had energized the luxury demand to become more practical and giving. Even if they purchase a commodity, their features are well understood before taking a decision. As numerous options are present today, customers can fairly compare and then take an informed consent, be it on the left or right wing. According to Market Research Report, those who have reached 35 years of age depend more on personal income, while people above this age ratio may 'delay' few experiences given rising costs and responsibilities.
Brand Indulgencies that Help Save and Grow
Now luxury brands need to breed an aesthetic quality with emotional connect that can keep the affluent customers inspired to follow. Companies are bolstering the marketing techniques that view people are human figures more than just people who should buy something. Thus the advertisements are not direct and blunt, but underlie a certain sensible element. Also, the consumers are ready to pay premium prices if they find an indulgence worthy enough to benefit them now and in future.
We will see a healthy progress in financial products, as most of them are attaching several benefits to their code so that customers can enjoy the investment when they will be mature. Similarly for healthcare products, the focus is on long-term health benefits than short-term, keeping in mind that the consumers prefer something that is nurturing and assisting in their lifetime and not just at the moment. If there is a greater monetary or aesthetical benefit along the product/service, it is easier to sell it than the generic ones, with no motivation streak involved.
Style Statement than Status Symbols
The expression of people is captured by brands that bear a style statement. Anything unique and out of ordinary quickly assumes the status of a 'renowned' something. This is why start-ups have a bright future today. People remain modest and develop their status symbols not around the old or relevant brands, but the ones that can transpire excitement and newness. Modern products and heritage flourish equal when they satisfy these criteria, the price is just an aspect.
Affluent consumer demands more of quality, and they are happy to settle for a less quantity if the product or service on the whole had been satisfying. The intelligence of consumers is now tracking on the lines of smart-shopper. If the brand does not have to give the right things, customers will find another choice and are ready to shift gears within a moment. Thus marketers and companies need to be equally careful while placing their bets. The move and trend of these sorts is well seen in the way campaigns are run these days online or offline.