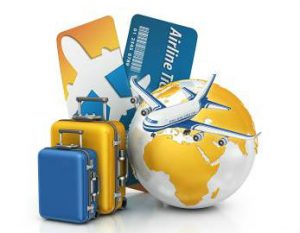 With the Indian government launching visa processing programs such as visa-on-arrival scheme for 43 nationalities (earlier only 12), the country's travel and tourism industry is set on a positive roll of 7% increase in the gross domestic product (GDP). The visa program is going to move over to 150 counties. Investments for the sector will rise to 9.3% in 2015, which was previously 6.2% in 2014, amounting to Rs2.11 trillion. The sector will also pace at 7.5% this year, with turn over of $1.3 million to GDP on investment of $1 million.
The industry in 2014 added $US 125 billion to GDP, which is larger to that in mining, chemical manufacturing, education, and automotive manufacturing. As some services and goods have to be imported, not all the remains procured from traveler's spending, is combined in the economy.
In 2014, the sector produced 8.7% of the total employment, directly or indirectly. By 2015 end, the travel and tourism realm of the nation will see aggregate of Rs8, 215 billion, generating 9% of all the employment of the region (approximately 37.4 million jobs).
The Challenges Encountered
10 percent of profits leak out from the economy because if imports. The challenges are need to transparent and speedy implementation of visa processes for alluring more countries in their visa waiver programs. Other ill factor for country is its negative image to foreigners given recent news on ill treatment of women and foreign travelers in the land.
Forecast for 2015-2025
The economy for this industry is about to see a 7% hike over the next 10 years, taking a giant leap of 5.2% growth per annum. Experts say that in total, tourism business should bring a gross profit of 6.9% than existing percentage rise, or 6.5% per year advancement for the next decade to Rs4, 337.8 billion until 2025. The potential is to create 46 million jobs to 2025.